Accounting Rule to Force U.S. Cities to Report Health-Care Bills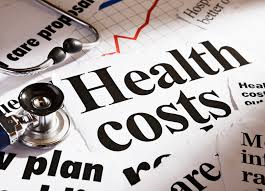 Under a recent accounting change, focused on improving retiree benefits' disclosures, local governments and the state in USA are required to account billion of dollars in liabilities under the head of health-care.
The Board in a recent statement said that states and municipalities will be required to account for the cost of health-insurance and related benefits other than pensions in their financial statements in accordance with the rules approved by the GASB (Governmental Accounting Standards Board). These costs are currently being disclosed in the footnotes only.
Accounting Standards setters are making such changes in order to improve and enhance the reporting of worker benefits cost for which the organisations have not set aside sufficient money to discharge their liability. Similar requirements were set for pensions in the previous year.
According to a report, published in November 2014 by New York based bond rating organisation Standard & Poor, unfunded liability amounting to USD 529.8 billion for health-care and other related benefits were reported by the state alone.
As per the board, the unanimously approved change will considerably improve the disclosure requirements of these benefits.
In a recent release, David Vaudt, Board's chairman said that the revised reporting requirements of health-care and other related benefits represent a very important liability for local governments and states. He further stated that it is very crucial that bond analysts, policy makers, taxpayers and other associated persons have improved information.