Charles H. Noski to Chair Financial Accounting Foundation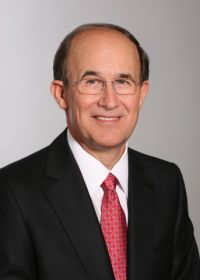 Charles H. Noski has elected a new chairman of the Financial Accounting Foundation, the parent organization of the private Company Council, the Government Accounting Standards Board, and the financial Accounting Standards Board, whose term will end on December 31, next year.
In Bank of America Corporation, after serving as the chief financial officer and then the corporation's executive vice president, in 2012, Charles H. Noski retired as vice chairman of the bank.

Currently, he is managing the audit committees of Microsoft and Avon Products, and serving as a board director of the National Association of Corporate Directors, and is a director in Priceline.

In a statement, Diermeier said, "As a chairman of audit committee and board member of many corporations, Noski will gather the board of shareholders an unlimited admiration of the position that high quality accounting principles play in encouraging shareholder self-assurance in capital markets and companies."

The former chair-person of Securities and Exchange Commission Mary L. Schspiro also admired Noski and said, "During my term at the SEC, I valued the FAF's assurance to encouraging clear, informational, and complete financial coverage that best serves the interests of the investors of the U.S. capital markets. Noski's remarkable experience in business management nad as an audit committee chairman undoubtedly puts him in the site of those who are devoted to financier interests."

Noski said, "I'm pleased to have been chosen chair of the Financial Accounting Foundation Board of Trustees. My knowledge and experience as chairman of the FASAC - Financial Accounting Standards Advisory Council provided me significant insight into the work of the Financial Accounting Foundation and its standard setting boards. I am dedicated to working collaboratively with the investors and our boards to make sure that our standard setting procedure continues to get better to assemble and stable the requirements of our miscellaneous stakeholders."