Disclosure Effectiveness is now being improved in Companies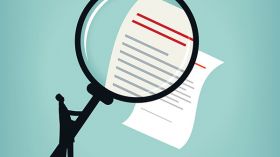 In a new report, companies are now taking efforts to improve financial disclosures and reporting to make the statements more understandable. The report from Ernst & Young and the Financial Executives Research Foundation is based on a survey conducted on more than 120 financial executives. The study established that improving the corporate disclosure effectiveness has now become important due to the prevalence of language driven by compliance, changing and increased disclosure requirements and technological advent which has greatly changed the manner in which information is consumed by investors.
The study established that 74 % of the surveyed companies are taking efforts of improving their financial reports. The top improvement areas in the annual financial reporting includes the section of management discussion and analysis (MD&A), business section, certain foot notes and risk factors to financial statements.

According to the research, effectiveness of disclosure is a collaborative effort. The companies which have improved their financial reports in a meaningful manner noted the positive impact of engaging major stake holders including controllers, senior executives, SEC reporting heads, legal counsel, investor relations and other members of the board.

The report established many benefits with respect to effectiveness of disclosures. Companies in various industries and sizes cited several benefits including positive feedback from the senior management, investors, board members and analysts who found the information easier to digest and read hence allowing them to make decisions that are more informed. The report confirms that the accounting standard setting body and the regulator may help in overcoming these challenges. Respondents of the survey depicted that extra guidance on materiality would be beneficial in mitigating challenges since the regulators, standard setters and surveys have issued proposals for addressing this area. The biggest challenge that respondents face is in the determination of what or not to include in the filings.

The researchers also established that most companies plan to go on improving disclosures and along the way, they have learned several lessons. Respondents confirmed that they would go on enhancing financial reporting and have appreciated the importance of beginning early, engaging the appropriate stakeholders and obtaining broader bu

y in.