GASB Releases New Guidance on Pension Standards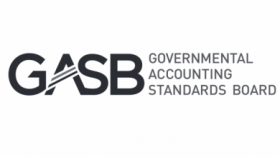 A new guidance on pension accounting standards has issued by GASB – The Government Accounting Standards Board that will facilitate the local and state governments that take part in some federally or privately sponsored multi employer pension plans of define benefits, like Taft Hartley plans or plans having characteristics like this.
GASB chairman David A. Vaudt said in one statement, "When the GASB Statement No. 68, 2012 Accounting and Financial Pension Reporting standards were implementing, the stakeholders pointed the fear about the employees of the small groups of governments through multi pension plans to get relevant data points or other measurements required to fulfill the requirements of the standard. The new guidance eliminates an obstacle to obeying the financial reporting requirements of GASB for governments that are taking part in multi employer pension plans with distinct benefits. It also encourages improved uniformity among those applying the standards."

The new guidance for pension standards is present in GASB Statement No. 78 that is called as "Pension Provided through Multiple employer Pension Plans with Defined Benefits". This guidance will assist the local and state governments by spotlighting the employer financial reporting and accounting supplies for those pension plans on available information. As an alternative of the obtainable supplies under Statement 68, the new guidance sets up separate requirements for employers that contribute in these pension plans.

This guidance makes the measures for recognizing recognize the appropriate pension plans and deals with measurement and acknowledgments of pension expenditures, liabilities and expenses; note revelation expressive information about the plan, contribution terms and benefit terms ; and the necessary additional information showing compulsory contribution amounts for the past 10 financial years.