Anti-Retaliation Moves May Back Fire for Whistleblowers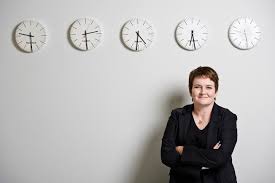 From a new academic study, the audit firm policies that have been designed for protecting whistle blowers against retaliations of wrong doing reporting may back fire and make possible tipsters to be even more fearful of the imminent consequences. The study that appeared in the journal of American Accounting Association in the spring issue of the Behavioral Research in Accounting, make explicit assurances that whistle blowing may not lead to retaliation and that I may cause effects that are not intended. Even if the experiment dealt with a hypothetical audit firm, there might be implications for other organizational types.
The study which was conducted by Stephen Perreault of the Providence College and James Wainberg from Florida Atlantic University established that including explicit protections from particular forms of retaliation may lead to increased salience of these types of threat hence lowering significantly the likelihood that the misconduct will be made known through hotlines of whistleblowers. Instead of minimizing retaliation fear, the reporting risks perceptions are enhanced.
The Certified Fraud Examiners Associations recommend companies to particularly stress the protections in anti-retaliation in employee communication and most of the 500 Fortune companies do so today. The latest research however suggests that these policies could be counterproductive.
The study established that more often than not, whistle blowers are harmed instead of being protected due to reporting behavior that is not ethical. As such, vivid language pointing the attention of a reader to explicit retaliation instances will most likely evoke fearful mental images even though the intent of this language is in engendering the protection feeling. Results from this experiment suggests that raising the retaliation specter explicitly even in conveying assurance cannot occur, increasing risk perceptions on average by about 25 % over what it would otherwise be.
There were 68 students in the experiment who were university graduates enrolled in an auditing course with an average of one year experience as auditors. A vignette explained that in the course of carrying out their audit testing work, there is an accountant who uncovered evidence that the project engagement partner who was supervising the project had engaged in ways that consisted of clear violation of conduct requirements and professional independence.
The study did not establish if the job security extent influenced the reporting likelihood and the perceived risk of so doing. No significant statistics were however found.