The Three Trends that drive Accounting Changes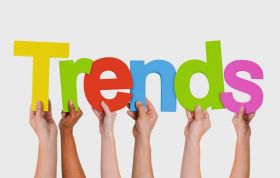 The sector in accounting has perhaps been slow in adapting to the latest technology, shunning new and in most cases the unproven technology for the tried, true or older tools. Nonetheless, in Bob Dylan immortal words, times are now changing. With the audit threshold changes, accounting firms now find themselves looking and reassessing to expand services of their clients in a bid to grow their businesses. Improving efficiency is one major part to achieving this. Ignoring the potential gains in revenue and efficiency that may be attained with the right technology is becoming difficult. Resultantly, those who are in favor of change have attained a critical mass. The top technologies that have enabled change include:
The Cloud
Even though this was at one time feared, cloud has facilitated even the industries that are mostly regulated to enhance efficacy and productivity benefits. A study conducted recently revealed that company mandated tools were used by less than 50 % of the respondents and were being circumvented constantly in ways that undermine productivity and security which ultimately costs organizations in terms of wasted time and also lost billable time. Besides increasing engagement with the client, cloud also simplifies workflows and also makes it easy to access expertise.
Mobility
The mobility of an enterprise has untethered employees. This enables workers to work as they desire, where and when they want. Through increasing employee productivity and satisfaction, a sound mobile strategy improves the competitiveness of a firm and also it's potential for growth. Enterprises with a mobile strategy are able to attract better talent and eventually retain and win more business. Through provision of employees with the desired tools, firms increase productivity and also prevent shadow IT and give control in the long run.
Big Data
Everybody talks of big data. This is in fact one of the most overused terms presently. The reason for this is that 90 % of businesses today have a moderate investment in talent, analytics technologies, processes and infrastructure with most of the executives terming big data as crucial for attaining competitive advantage. Presently, there is no industry that is untouched by big data with most firms using it for innovation, competition and capturing value to outperform peers eventually.