Weather Blamed for Poor Retail Performance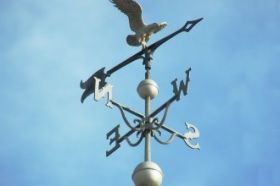 The poor or unexpected weather has always been the reason performance figures by UK retailers have plummeted of late, according to the latest White Paper from the KPMG/Synovate Retail Think Tank ('RTT').
The panel of industry commentators, who meet on a quarterly basis to provide an authoritative and independent view on issues that affect the retail sector, concluded in its latest session that UK retailers could lessen the impact of extreme weather on their performance by resorting to better forecasting methods and risk management.
The expert panel concluded that there are "some good reasons" why the weather can contribute to short term variations in individual retailers trading performances. However, its impact was sometimes "overplayed too heavily", and rarely over the course of a year should it be considered anything other than a 'business as usual' factor.
"There is no doubt that the weather does impact retail performance. We see this most starkly in periods of extreme or unexpected conditions, the country grinding to a halt in December last year due to adversely snowy conditions or the Indian summer of late September this year," Helen Dickinson, Head of Retail at KPMG, said.
"Indeed there will be sales lost (or gained for that matter) as a result and once forgone, a significant proportion will not be regained given the discretionary, 'of the moment' nature of so much of our shopping activity. However, year in, year out, there will always be anomalies and one-offs and therefore at a market level it has little overall effect on overall retail sales," Dickinson added.
"The best retailers really are prepared for the unexpected. They are getting the valuable insight from the mountains of data that they collect and interpreting it wisely. Their suppliers, logistics arrangements and store staff are sufficiently flexible to respond to fast moving conditions in an efficient and reliable way."
The panel recommended better merchandising and buying strategy to overcome short-lived weather blips; better forward planning and risk analysis by retailers to tackle weather extremities; flexibility as well as autonomy at store level; utilising the tools at hand when extreme weather conditions hit – during these 'blips' online marketing and communication should be increased to shift seasonal stock; and shorter cycles and more flexibility.
Also, RTT members raised concerns that referencing bad weather too often masks more concerning factors around how retailers are performing in an extremely volatile economy.
"Ignoring these issues will only prolong and most likely worsen them. The strongest retailers are able to forecast well and build flexibility into their offerings and supply chain. This enables them to respond quickly to changing conditions, reducing the impact that the weather has on them," KPMG stated.
"The bottom line is that retailers have a responsibility to be honest about the weather, and that includes pointing out when it has helped drive a strong performance as well as a weak one," Neil Saunders, Conlumino, said.
"Retailers also have a responsibility to build tolerance into their merchandise, sales and margin plans to account for weather variability. Just as a wise person will carry an umbrella even on a clear day, a wise retailer will have a plan for the inevitable shifts and fluctuations in our weather," Conlumino added.
According to the panel, cash-strapped customers are the biggest problem for retailers currently.
The growing uncertainty in the European and global markets is expected to keep consumer confidence low. However, the Chancellor's forthcoming Autumn Statement is expected to shed some light on how the UK Government intends to boost growth in the UK economy and alleviate pressure on consumers.
Start free ReadyRatios
financial analysis now!
start online
No registration required!
But once registered, additional features are available.