CFC Changes Increase UK Competiveness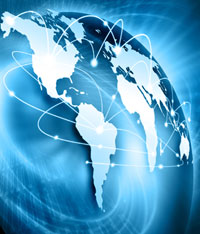 Changes in the Controlled Foreign Companies (CFC) legislation announced in the draft Finance Bill have been welcomed as making the UK more attractive for business investment.
The draft legislation exempts a group's overseas profits fr om the CFC regime if they satisfy a Gateway test, certain safe harbours, an entity level exemption, or a finance company rule.
Duncan Whitecross, international tax partner at Ernst & Young said the legislation 'has changed from a "guilty until proven innocent" approach to "innocent until proven guilty". Although this will have the same coverage and protect the tax base in a similar manner, this new approach will be significantly simpler to operate.'
'Of particular note is the long anticipated new overseas group finance company regime which taxes profits at 25% of the UK rate, rather than the full rate. In addition, the case for full exemption for finance profits in certain lim ited circumstances is still being considered. There is also a gateway test designed to exempt most overseas trading companies from the CFC rules without needing to consider detailed tests,' Whitecross said.
Stella Amiss, international tax partner at PwC said the rules had the potential to be 'a game changer for the UK and attract a lot of international business'.
Amiss said the new gateway test would significantly reduce the compliance and administrative burden, although it might be harder to cope with for smaller and mid-sized firms who are less geared up to dealing with complex tax law. In addition, companies using offshore financing structures to lend to their subsidiaries will get a lower tax rate of 5.75% rather than having to pay the full UK tax rate.
Martin Lambert, corporate tax partner at Grant Thornton, described the new rules as a 'mixed bag', and pointed out that their scope has been extended to include taxing profits from lending funds back to the UK from overseas subsidiaries, an idea which has been under discussion for some years.
However, Lambert said: 'The new rules are certainly not as straightforward as the government intended and a further tranche of draft legislation is still to be published by the government in January 2012.'
Start free ReadyRatios
financial analysis now!
start online
No registration required! But if you signed up extra ReadyRatios features will be available.