Seven Tips to Successful Introductions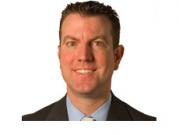 Many CPAs think that they must market outside of their existing client base. However, within your existing base is usually enough tax, tax planning, and ultimately wealth management candidates, to effectively expand your practice for years.
At 1st Global, we advise focusing on existing clients first. They already trust your advice. However, if and when you are ready to expand your practice outside your existing client base, the best way to meet new clients is to ask current clients for "introductions," also known as referrals or recommendations.
Many CPAs are uncomfortable asking for these, but introductions are an essential element to marketing your firm. People also typically don't mind giving them. We all take pride in suggesting that we know the best restaurant, the best barbecue, the best vacation spot, etc. The same pride applies to recommending professional services: the best pediatrician, the best dentist, the best financial advisor.

Remember that in business, just as in life, like kinds of people attract one another. If you want more great class A clients, ask your current class A clients for whom they would recommend to you.
Here are seven tips to successful introductions:
1. Ask for introductions at the appropriate time. When is the appropriate time to ask for introductions? The best time to talk to clients about this is after a successful tax planning or implementation meeting, or when inviting a client to an upcoming client appreciation event or seminar. Just make sure you have done a good job of helping your current client with his or her tax needs before asking for names of their friends or colleagues.
2. Focus on the four most powerful words in the English language. "I need your help." Don't be afraid to ask your clients for help in growing your practice.
3. Use tact. Ask aggressive questions without making your client feel pressured: Questions such as, "What friends or colleagues do you know who would find this topic of particular interest?" or "What other business owners do you know who face circumstances/challenges similar to yours?" These questions will help your clients think of introductions without making them feel like they are being pressured to help.
4. Commit to follow up. Tell your client that you will personally contact his recommendation in a specific time frame, and then follow through with that promise.
5. Ask for a personal introduction. If appropriate, your client may feel comfortable actually introducing you and your practice in person or over the phone. If not, ask the client if you can use his name when contacting his recommendation for the first time, or ask for an email introduction.
6. Keep the client informed. Let your client know that you contacted his recommendation, and tell him how the meeting went (respecting confidentiality, of course).
7. Thank the client. Always send a thank-you note and remind the client that you are always looking for positive introductions to grow your business. The key in growing your CPA practice is to consistently let your clients know that you value their introductions, and show your appreciation when they give them!
To learn more about how to take advantage of the practice development curriculum offered by 1st Global, call (800) 959-8461 or e-mail LearnMore@1stGlobal.com.
This article and its content have been provided by 1st Global. With more than 500 firms affiliated with 1st Global, it is one of the largest wealth management services partners for the tax, accounting and legal professions. 1st Global delivers the required capabilities essential for wealth management excellence including progressive ongoing education, which places the firm in a unique position to offer wealth management knowledge.
1st Global was founded by CPAs on the belief that accounting, tax and estate planning firms are uniquely qualified to provide comprehensive wealth management services to their clients. Each affiliated firm is provided with education, technology, business-building framework and client solutions that make these firms leaders in their professions through dedicated professional client relationships built around wealth management.
1st Global Capital Corp. is a member of FINRA and SIPC and is headquartered at 8150 N. Central Expressway, Suite 500 in Dallas, Texas, (214) 265-1201 . Additional information about 1st Global is available via the Internet at www.1stGlobal.com.
Start free ReadyRatios
financial analysis now!
start online
No registration required!
But once registered, additional features are available.