Company Announcements: Week of March 19, 2012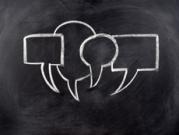 BKR International, a worldwide association of independent accounting and business advisory firms, announced the acceptance of Audina Treuhand AG (Schaan, Liechtenstein) and Ferax Treuhand AG (Zürich, Switzerland) into membership.
Audina Treuhand AG was established in 1985 and offers an array of tax and compilation services. Partner Johann Jakob and the firm's staff of twenty have experience with tax structures for wealthy individuals. The firm specializes in company, banking, and tax law, with a particular emphasis on Liechtenstein companies and foundation law.
Founded in 1989, Ferax Treuhand AG provides numerous accounting, audit, tax, legal, and management services. With seven partners and a staff of fifteen, the firm has experience with small and mid-sized companies, insurance companies (primarily health insurance), trade firms, production companies, financial sector companies, nonprofit organizations, and pension funds.
Blue & Co., LLC has been named as one of the 2012 Best Employers in Ohio. The awards program is sponsored by the Society for Human Resource Management (SHRM) Ohio State Council and is administrated by Best Companies Group, an independent research company.
The Best Employers in Ohio awards program is designed to identify, recognize, and honor top places of employment in Ohio, those that benefit the state's economy, its workforce, and businesses. This is the second consecutive year the firm has won the award.
The 2012 Best Employers in Ohio list is made up of thirty-five companies. To be considered for participation, companies had to fulfill the following eligibility requirements:
- Be a for-profit, not-for-profit business, or a government entity;
- Be a publicly or privately held business;
- Have a facility in the state of Ohio;
- Have at least fifteen employees working in Ohio; and
- Be in business a minimum of one year.
Companies fr om across the state entered the two-part survey process to determine the Best Employers in Ohio. The first part consisted of evaluating each nominated company's workplace policies, practices, philosophy, systems, and demographics and was worth approximately 25 percent of the total evaluation. The second part, which was worth approximately 75 percent, was an employee survey to measure the employee experience. Best Companies Group evaluated the data collected fr om the participating companies and determined the final rankings.
Sean Hvisdas, executive director of CPAsNET.com, announced that the following firms have recently become exclusive members of CPAsNET.com in their respective marketplaces:
· Cooper, Moss, Resnick, Klein & Co., LLP; Van Nuys, California
- Dedekian, George, Small & Markarian; Fresno, California
- Tange, Mann & Garza; Houston, Texas
- Vawter, Gammon, Norris & Company, PC; Cordova, Tennessee
CPAsNET.com is a consortium of accounting and business consulting firms that have pooled their resources to provide clients with the local, national, and international prospective needed to prosper.
The individual member firms were selected based on a number of criteria, including the expertise and business acumen they provide to business owners in their geographically exclusive marketplaces. By sharing the wealth of their resources and not the overhead, they are able to provide growing entrepreneurs with a multitude of resources at a low cost. These member firms are able to share critical benchmarking information with other members to ensure that their clients receive only the finest in tax, accounting, and business consulting services.
Elliott Davis, PLLC, announced that Leah Maybry, a senior manager in its Charlotte office, was honored on Wednesday, March 7 as one of the Charlotte Business Journal's "40 under 40."
Maybry was recognized as one of forty talented individuals for her professional accomplishments as well as her involvement in the Charlotte community. The Charlotte Business Journal chose young professionals who have shaped the community in ways that have made the region a better place to do business and live.
With more than thirteen years of public accounting experience, Maybry focuses on individual income tax compliance and planning for high net worth individuals and their related entities as well as not-for-profit organizations. An avid business developer, she has brought in a significant amount of new work to the firm, where she also serves as a mentor to colleagues, leads fundraising efforts, and works to implement new policies and procedures.
Godfrey Hammel, Danneels & Company has announced that Steven J. Guarini, CPA, was named president effective January 1, 2012.
Guarini joined the firm in 2009. As president, he is charged with guiding the strategic direction of the firm and effectively managing the Godfrey Hammel, Danneels & Company team to achieve the firm's objectives. He will also be responsible for coordinating the firm's day-to-day operations, while focusing on enhancing and expanding client service, building a strong client base, and developing internal resources.
Guarini graduated fr om the University of Michigan-Dearborn where he earned a Bachelor of Business Administration degree in accounting.
Fred Nitting, CPA, has joined J.H. Cohn LLP, an accounting and consulting firm, as a partner in Cohn Consulting Group, a division of J.H. Cohn. Nitting will work closely with clients in the financial services industry, including banks, investing management firms, broker/dealers, insurance companies, and credit unions, delivering governance, performance, and other value-added consulting services.
Prior to joining J.H. Cohn, Nitting was CEO of a large provider of internal audit, IT audit, regulatory compliance, and risk management services. Prior to that, he held various senior management positions within the financial services industry. Nitting worked for a Big Four accounting firm in both the auditing and consulting practices at the beginning of his career.
Gregory Menarguez has joined KPMG LLP as a partner in the Federal Tax practice in the Short Hills, New Jersey, office. During his more than twenty-year career in tax, Menarguez has served both private equity firms and publicly traded mid-market and Fortune 1000 companies. He brings to KPMG extensive experience with corporate, cross-border, merger and acquisition, and FAS109 tax matters. Menarguez joins KPMG fr om Deloitte Tax LLP, wh ere he served as lead director for its Business Tax Services practice, advising multinational clients on operational tax issues as well as domestic and international transactions.
He earned a bachelor's degree in accounting from Rutgers University and a master's degree in taxation from Seton Hall University.
Richard Ruffing has joined KPMG as a managing director in the firm's Tax Transformation and Outsourcing (TTO) Services practice. Based in New York City, Ruffing has a broad knowledge of tax technology and compliance tools and extensive experience helping leading companies contain costs and drive efficiencies as they comply with complex US and foreign tax laws. Prior to joining KPMG, Ruffing was a senior manager at Ernst & Young, wh ere his responsibilities included tax technology assessments, software implementation, general ledger conversion, and project management.
Ruffing holds a bachelor's degree in accounting from Indiana University.
Lattimore Black Morgan & Cain, PC (LBMC) announced the recent addition of two professionals to its Security Services team. Mark Burnette recently joined as a director and Craig Zimberg as a senior manager. Both Burnette and Zimberg were recognized by the Information Systems Security Association's (ISSA) Fellow Program as performing in the top 5 percent of the information security profession.
Burnette, CPA, CISSP, CISA, has more than sixteen years of experience in information security and risk management, including key leadership roles with two of the Big 4 accounting firms and nearly nine years as the Chief Information Security Officer for two publicly traded companies. Prior to joining LBMC, Burnette was president of MainNerve, Inc., wh ere he received the 2010 Nashville Emerging Leader Award in Technology. He has a bachelor's degree in accounting from Carson-Newman College and a Master of Accountancy degree from the University of Tennessee.
Zimberg, CPA, CISSP, CISA, CIA, brings over twelve years of information security and internal audit experience to the LBMC team. For six years, he worked with a Big 4 accounting firm and, most recently, served six years as Executive Director of Corporate Security for BMI. Zimberg was named the Chief Information Security Officer of the Year by the Nashville Technology Council in October of 2011, and he recently finished a term as president of the Middle Tennessee Chapter of the ISSA. Zimberg graduated from Rutgers University with a bachelor's degree in accounting, and he earned his MBA at Auburn University.
LBMC Strategic Staffing, LLC, a member of the LBMC family of companies, has announced that Nancy Petty-Hickman has joined its Knoxville office as a contract staffing consultant.
Petty-Hickman has a life-long history of providing professional staffing services to East Tennessee in a variety of disciplines specializing in finance and accounting. Most recently she worked as a contract recruiter for in an Oak Ridge company, but she spent more than twenty years working for three staffing companies, including two local and one international public company.
Petty-Hickman is a graduate of the University of Tennessee and has continued her education with a myriad of sales courses, an extensive study of employment law, and benefits courses at ADP University.
Alfred Pruskowski, CPA, CVA, CFF, CFE, has recently been recognized with the Chartered Global Management Accountant (CGMA) designation, powered by the resources and expertise of the AICPA and the Chartered Institute of Management Accountants.
Pruskowski has thirty-eight years of experience in the public accounting profession, specializing in forensic accounting, business valuations, and management advisory services. He has been an expert witness in litigation and forensic accounting matters, including forensic investigation of real estate partnership transactions in connection with partnership disputes, independence, and behavioral standards in the practice of public accounting; valuation real estate partnerships; and valuation of intellectual property.
Pruskowski received his bachelor's degree in accounting from Fairleigh Dickinson University. He is a frequent lecturer at professional seminars sponsored by the Foundation for Accounting Education.
The St. Louis Business Journal recently named RubinBrown's James G. Castellano, CPA, chairman and John F. Herber, CPA, managing partner to its list of Most Influential St. Louisans: Professionals.
Castellano has served at RubinBrown for more than thirty-five years and has led the firm since 1989. In addition to his leadership role at the firm, he also serves as chairman of Baker Tilly International. In 2002, he served as chairman of the board of directors of the AICPA. Currently, Castellano serves on the board of directors for the St. Louis Business Diversity Initiative and Cardinal Glennon Children's Hospital Foundation. In addition, he is a member of the executive committee of the St. Louis Regional Business Council. Castellano also serves as chairman of the board of trustees for his alma mater, Rockhurst University, wh ere he earned a bachelor's degree in business administration.
Herber serves as managing partner of RubinBrown and has experience in diversified audit, accounting, income tax, strategic planning, and business and estate tax planning. In addition, he is a member of the AICPA Major Firm Group and serves as chair of the AICPA Professional Liability Insurance Program Committee. He is a member of the Missouri Society of Certified Public Accountants, Young Presidents' Organization, and Association for Corporate Growth. Herber currently serves on the board of St. John's Mercy Foundation, and he is a past president of St. Patrick's Center and of Life Crisis Services. In addition, Herber was a member of the St. Louis Business Journal's "Forty under 40," class of 2001. He is an accounting graduate of John Carroll University.
Smith Elliott Kearns & Company, LLC (SEK&Co) announced it will be represented in 2012 on PKF North America (PKF NA) national committees. PKF NA is a membership association comprised of ninety-nine independent accounting and consulting firms in North America that share resources, such as education, client service, best practices, marketing, and various ranges of expertise.
Scot E. Orndorff, CPA, member of the firm, was appointed to the Accounting & Auditing Committee. Orndorff specializes in providing services to local governmental entities and nonprofit organizations. He specializes in single audits and program audits of federal and state grant recipients. Orndorff also leads SEK&Co's Local Governmental Services Group.
Scott N. Drake, CPA, member of the firm, serves on the Steering Committee of the Financial Institutions Community of Practice. Communities of Practice (COPs) provide a platform for PFK NA members to come together with others of similar interests to share vital niche-related information and resources. Drake focuses on providing specialized services to financial institutions and is the lead member of SEK&Co's Financial Institution Services Group.
Start free ReadyRatios
financial analysis now!
start online
No registration required!
But once registered, additional features are available.