Budget 2012: IFS & OBR Assessments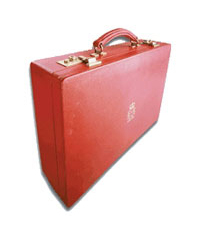 The Institute for Fiscal Studies (IFS) and the Office for Budget Responsibility (OBR) have released their incisive assesment of chancellor George Osbourne's third Budget.
Particualr ire is reserved for Stamp Duty Land Tax reform, which the IFS dubbed 'an exceptionally badly designed tax'. The cut in corporation tax fared better, as a measure that will increase the UK's competitiveness, while fears were expressed about the significant risks to public finances.
IFS director Paul Johnson warned that the Budget may turn out to be less fiscally neutral than intended. He said: 'Perhaps one worry for the chancellor as the dust settles on his third Budget is that in his attempt to achieve a fiscally neutral package he has created some risks. We know the increase in the personal allowance will cost about £3.5bn in 2014/15. We do not know with anything like such certainty that the cut in the 50p rate will cost only £100m.'
'We do not know that the proposed caps on tax reliefs will bring in the £300m or so the chancellor is banking on. Nor do we know that the stamp duty changes will raise the nearly £300m that he has pencilled in. This Budget may turn out to be less fiscally neutral than intended.'
The OBR said the 'takeaways' and 'giveaways' of the Budget would broadly balance out over the five years of its latest forecast, leaving the government on course to meet its two fiscal targets with 'much the same margin for error as in November'.
Having assesed all the implications of the Budget, it forecasts UK GDP will grow by 0.8% in 2012, the same rate as last year.
The IFS meanwhile, said stamp duty reform was 'a huge hit on a very small number of people' that 'imposes less aggregate pain on the rich than the 50% income tax rate, and may yield more revenue'. It said it was an 'exceptionally badly designed tax' and a more intelligent approach would be housing tax reform, which could raise the same revenue much more efficiently.
It said there was small change in its underlying forecast since the Autumn Statement, but the impact on borrowing in 2011/12 of 'greater than expected forestalling' from the 50p rate was offset by a £5.5bn underspend by Whitehall.
Start free ReadyRatios
financial analysis now!
start online
No registration required!
But once registered, additional features are available.