IC Opportunities Honors Innovative Technology Developer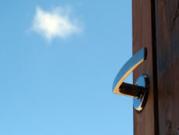 At the inaugural Innovation and Collaboration Opportunities (IC Opportunities) event in Schaumburg, Illinois, this February, there was a vibrant, envelope-pushing discussion among young and young-thinking accountants about how to move the profession forward and adapt to the needs of an increasingly tech-savvy business world.
But one person was singled out for special recognition.
IC Opportunities event organizers named technology developer Sharra Chan, CEO/founder, of Orange Door Inc., a San Bruno, California‒based start-up technology company, the first recipient of the IC Opportunities Innovative Opportunities Award.
The award was sponsored by the THRIVEal+CPA Network, an online community that "exists to engage, empower, and encourage current or prospective CPA firm owners toward disruptive innovations, meaningful education, and deeper relationships with their customers," according to THRIVEal.
"The whole idea behind IC Opportunities is to bring all these people together who are doing good, tough, innovative stuff and talk about ideas to advance the profession," said IC Opportunities founder Jody Padar, CPA, CEO of the New Vision CPA Group in Arlington Heights, Illinois, the firm that hosted the event.
"Sharra embodies the spirit of that movement. She is a developer who is creating tax software fr om scratch. When people told her she couldn't do it, she didn't care what everyone else said. She just decided to create the change," Padar said. "Sharra has truly made a difference in the profession of public accountancy."
Padar said the Innovative Opportunities Award was created to acknowledge a person who takes on the hard work of changing the profession ‒ a person who has a commitment to his or her vision and the ability to see opportunities that others have overlooked.
Chan said she was "absolutely amazed" and completely honored her IC Opportunities peers chose her as the first recipient of the award. "These are the leaders of the next generation of this profession. There were so many incredible thinkers in that room. I was simply proud to be nominated," she said.
Chan, an industrial engineer, says she felt the existing software offerings were not providing a platform that pushed the "real-time" data-sync and communication boundaries between accountants and their clients. As a smaller firm, Orange Door has greater agility in making changes in the industry, where a larger company may have to go through greater obstacles to get change moving.
"We needed a solution that would let us think about accounting in a new way. We needed to ask ourselves how we interact in terms of social streams, and what we don't have in the accounting world is that sort of forethought," Chan said. "It's time to catch up and see wh ere we can go."
And Chan isn't one to simply wait around. In 2004, she gathered a team of engineers and founded Orange Door Inc. to develop a technology platform herself.
Today, Chan says Orange Door offers more than mere tax preparation software. The firm prides itself on offering software that meets the growing demands of the entrepreneurial spirit ‒ entrepreneurs who have had to rapidly adapt to the way technology has changed the way people do business.
By utilizing "next-gen" technology innovations, Orange Door developed an affordable fully cloud-based tax preparation software ‒ Orange Tax Suite Pro ‒ that allows accountants to:
· Work fr om any location on any computer
· Create customized worksheets
· Utilize a brandable client portal
· Communicate securely with their clients
· Transfer documents
· Enter data in an online organizer
· Improve workflow
· Capitalize on newer technology
· Advance their practices by designing technology solutions that grow with small to medium-sized businesses
"Currently, tax professionals can use a single software company that provides multiple products or offers segregated partnerships with a few partners," Chan said. "The ability to select best-of-breed cloud products is much needed in our industry. By partnering with multiple applications and placing it on a single platform, Orange Tax Suite Pro will allow accountants, their clients, and financial service providers the power to select the products that best meet their needs."
The cloud-based tax product is lim itedly available on the Orange Door website. A full rollout will be released by the end of 2012.
Start free ReadyRatios
financial analysis now!
start online
No registration required!
But once registered, additional features are available.