Swiss Bank Charges to Rise on Hidden Accounts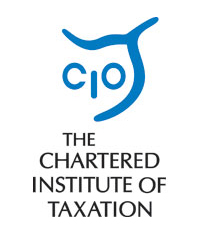 Higher charges for UK holders of undeclared Swiss bank accounts are on the cards as a result of Switzerland and Germany's recently agreed tax treaty changes.
That's the warning from Gary Ashford, who represents the Chartered Institute of Taxation on HMRC's Compliance Reform Forum.
Under the revised German-Swiss deal, undeclared money will be subject to an anonymous one-off charge of 21-41%, instead of the 19-34% previously agreed. A protocol to the UK-Swiss deal - which set the same 19-34% range as the original German-Swiss deal - states that, if the two countries agree a higher rate of tax under their deal, the UK can ask for it to apply to the UK-Swiss arrangement, too.
Ashford, said: 'The changes announced to the Swiss-German deal open the door to more changes to the UK-Swiss agreement. We have seen much criticism of this deal in the UK, and I would be surprised if ministers here do not take the opportunity to ramp up the tax charges under the deal.
The window of opportunity for the changes to be actioned - by the end of April 2012 - were written into Article XVIII of the Protocol, signed on 6 October 2011.
Ashford continued: 'If we see a further toughening of the UK-Swiss deal then the Liechtenstein agreement may prove to be an even more attractive alternative, even for those holding money in Switzerland, as the Liechtenstein agreement covers worldwide assets providing a Liechtenstein asset is secured at the time of going forward to HMRC in the UK.
'Further recently proposed changes to the UK-Swiss agreement in relation to inheritance tax could mean that the executors of a UK citizen holding funds in Switzerland who dies sometime in the future could face tax charges of 40% of the fund, on top of the potential 34% which may have previously been taken. There are therefore many more "teeth" in the current UK-Swiss deal, and given the announced changes in the Swiss-German deal, those teeth could well be sharpened even more.'
Start free ReadyRatios
financial analysis now!
start online
No registration required!
But once registered, additional features are available.