AICPA Survey Reveals Americans' Concerns about Finances and Saving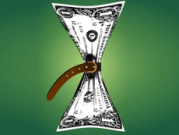 To commemorate National Financial Literacy Month, a national telephone poll of 1,005 adults was conducted by Harris Interactive on behalf of the American Institute of CPAs (AICPA). The purpose of the survey was to find out what Americans would most likely forego in a financial pinch as well as their overall feelings about their finances.
Here is what the survey revealed:
· 41 percent said they would cut back on eating out, making it the most popular money-saving action.
· 21 percent said they would cut off cable TV.
· 8 percent said they would end cell phone service.
· 8 percent said they would stop downloading songs and digital products.
The survey also found, however, that Americans are still amazingly frugal and farsighted when it comes to planning for their financial futures. Only a small number would take actions that could hurt their long-term financial well-being:
· 2 percent said they would stop contributions to retirement accounts.
· 1 percent said they would skip utility payments.
· 1 percent said they would put paying rent or mortgage payments.
"Financial success depends on setting clear goals and priorities and sticking with them in good times and bad," said Jordan Amin, chair of the National CPA Financial Literacy Commission. "While it's clear that Americans' priorities are changing, these results suggest that in tight times, they won't jeopardize tomorrow to deal with the financial challenges."
Since 2007, the AICPA has conducted an annual survey of Americans to determine their top financial concerns and assess their financial well-being. In 2011, 29 percent of Americans said they were "worse off" than "better off," compared to the prior year's16 percent. Today, 24 percent say they are better off, while 23 percent say they are worse off.
This year, 94 percent of survey participants said they have financial concerns of one sort or another. Interestingly, for the first time in three years, the price of gas – not retirement – is the top financial concern in America.
Addition survey findings include:
· 41 percent said basic living expenses, including the cost of gas, uninsured medical expenses, and lack of emergency savings, as their top financial concern.
· 27 percent said their main concerns are related to long-term goals, such as paying for education and saving for retirement.
· 53 percent reported they are in the same financial position as they were the prior year.
· 35 percent of those aged 18 to 44 say their financial situation has improved over the past year, compared with 13 percent of older adults.
· 31 percent of college graduates say they are better off today, compared with 22 percent of those who have not completed college.
The CPA profession has a comprehensive financial literacy program – 360 Degrees of Financial Literacy – to help Americans achieve long-term financial success. The website is the centerpiece of the program, with tools, calculators, and advice to help Americans understand and manage their financial needs during the ten life stages, from childhood to retirement.
The site is a rich resource for small and mid-sized CPA firms, giving them tools and information to help explain key issues, not only to their clients, but to members of their communities and the media. The AICPA regularly hears stories from CPAs who find that their clients go on to use Feed the Pig.org, to educate their children about financial issues.
Harris Interactive conducted the telephone survey on behalf of the AICPA within the United States between March 8 and March 11, 2012, reaching a nationally representative sample of 1,005 adults eighteen and older by landline and mobile phone.
Start free ReadyRatios
financial analysis now!
start online
No registration required!
But once registered, additional features are available.