Ernst & Young Launches Online FATCA Resources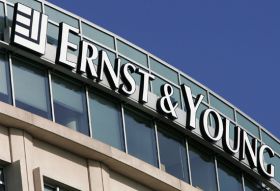 Ernst & Young has launched a new Web site to assist financial institutions in complying with the new U.S. tax regime under the Foreign Account Tax Compliance Act.
The Web site features an interactive FATCA timeline, an overview of Ernst & Young's online FATCA assessment tools, along with other resources to help global financial institutions prepare to meet the withholding and reporting requirements effective Jan. 1, 2013 (see IRS Issues Guidance to Foreim Banks on FATCA Compliance).
The FATCA site also includes an overview of its custom diagnostic tools that financial institutions can use to help understand the scope and impact of FATCA on their organizations, as well as the recommended steps required to meet the statute's requirements. These tools include: a FATCA online survey tool and a FATCA decision tree to navigate FATCA legislation, such as classifying legal entities and categorizing customers. The site also provides a data classification tool to categorize and provide visual analysis of large volumes of both legal entity and customer data.
"FATCA will have a far-reaching impact on U.S. companies and foreign companies with US assets or clients," said Steve Beattie, a principal with Ernst & Young Financial Services Office. "FATCA is a business issue—not simply a tax issue. By acting now, firms can minimize their costs, impact on clients, and disruption of regular business activities."
Start free ReadyRatios
financial analysis now!
start online
No registration required! But if you signed up extra ReadyRatios features will be available.