Detailed Analysis Regarding the Failure of three German Banks in a Research Paper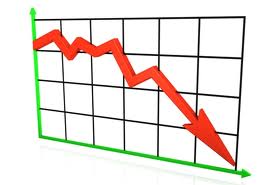 During the financial crises, three major banks faced immense failure, these banks belonged from Germany. There have been several factors which indicated the causes of failure of three German banks. Major light has been shed upon the failure by Oana M. Georgescu and Christian Laux who analyzed the failure in their research paper recently published.
Authors of the research paper analyzed the interrelation between financial reporting and financial stability. Financial crises occurred in the year 2007 and 2008 which led to failures and in this regard both authors, Oana M. Georgescu and Christian Laux laid focus on the several "myths" that caused harrowing effects. In the research paper major relation between financial reporting, financial regulation, and financial stability was analyzed carefully which indicated many causes.
Now, major debate has been aroused regarding the role of accounting and fair value accounting in general and particular respectively for financial harmony.
Most strong claim which has been made was regarding the recognition of banks' assets at fair value and which perhaps, having led to the failure of the banks.
Both authors have finalized interesting conclusions regarding the failure of three German banks, one of the major causes of the demise was not having International Financial Reporting Standards (IFRS) regulation, in fact, all three German banks were based on German local GAAP (HGB). Despite having two banks with orders to publish their reports based on International Financial Reporting Standards (IFRS) they failed to follow the requirements. Banks were made to choose but they approached HGB regulation and not International Financial Reporting Standards (IFRS).
While making comparison between HGB and International Financial Reporting Standards (IFRS), they mainly differ at the impairment rules, two reporting categories (fixed and current) are distinguished by HGB. Both authors make their conclusions regarding the failure and explain that it was the use of historical cost accounting regulations which led to the demise of European Banks.
While looking at the examples it is pretty evident that banks would have been in a safer zone if they had their regulations based on historical cost alone. The analysis presented detailed and systematic approach regarding the causes of failure.
Start free ReadyRatios
financial analysis now!
start online
No registration required!
But once registered, additional features are available.