Microsoft Posts a 30% Increase in Profit, but Sales of Windows Are Weak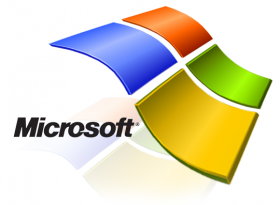 Sales of Microsoft's core Windows computer operating system continued to erode for the second consecutive quarter as consumers shifted away fr om PCs to tablets.
The software giant's mixed financial results, reported Thursday, showed a company struggling with the muted demand for computers while winning strong sales for Xbox 360 and products for business customers.
"We felt like it was a very solid close to a very solid fiscal year," Peter Klein, Microsoft's chief financial officer, said in an interview.
Microsoft reported that its net income in the fiscal fourth quarter, which ended in June, rose 30 percent to $5.87 billion, or 69 cents a share, from $4.52 billion, or 51 cents, in the year-ago quarter.
The company said revenue climbed 8.5 percent, to $17.37 billion from $16 billion.
The net income was above the expectations of Wall Street analysts. They had expected 58 cents a share and revenue of $17.25 billion, according to a survey of analysts by Thomson Reuters.
The focus, however, is inevitably on Windows, Microsoft's flagship product.
Revenue from the unit that sells the Windows operating system software fell 1 percent, to $4.74 billion. It is the second consecutive quarter that Microsoft's Windows revenue has fallen, a trend that Microsoft executives expect to continue because of the weakness in PC sales. The division's fortunes are closely tied to PC sales, which worldwide grew 2.6 percent in the quarter, according to IDC, the market research firm.
The shifting demand toward tablets is worrisome to Microsoft because most tablets run on Apple's operating system or on Google's Android software.
Tablet manufacturers have shown little interest in adopting Windows, leaving Microsoft out of what some of its executives had thought was a niche product. Sales of tablets are expected to triple to 43.6 million units in 2011 from a year earlier, according to eMarketer, a market research firm.
Microsoft attributed some of the decline in Windows revenue to a greater mix of PCs shipped to emerging markets, wh ere prices were lower. A tough economy and a 41 percent drop in the sales of netbooks also contributed.
Brendan Barnicle, an analyst with Pacific Crest Securities, said that Microsoft was trying to make inroads in tablets with an updated version of Windows, to be available in 2012. If it turns out to be "interesting, but not game-changing, then this deterioration will continue," he said.
Mr. Klein said Microsoft would have more to say about its plans for tablets at its developer conference in September.
Microsoft is also struggling with getting its Windows Phone 7 operating system on smartphones. Earlier this year, Nokia agreed to make phones that used Windows, but the partners have yet to introduce any devices.
In an ominous sign, Nokia said on Thursday that its smartphone sales fell 32 percent in the quarter. The decline shows eroding demand for Nokia's products and the difficulty Microsoft faces in competing against Apple and Google.
The company still has strengths. Revenue from its Office software, which includes Word, grew 7 percent, to $5.78 billion. The company has said that the latest version, Office 2010, is being deployed at a rate five times faster than its predecessor. An 8 percent decline in revenue from Office to consumers was offset by a 12 percent gain with business customers. Microsoft attributed the weak consumer results, as it did with its operating system, to sales in emerging markets. Revenue from servers and tools, a division that caters to corporate customers, grew 12 percent to $4.64 billion.
A particular bright spot in Microsoft's portfolio was its entertainment products and devices like the Xbox 360 video game console and the Kinect game controller, which lets users move their bodies to control characters in video games. Sales by the division grew 30 percent, to $1.49 billion.
Microsoft's shipments of Xbox 360 game consoles increased 13 percent to 1.7 million, underscoring its popularity among gamers. "They are continuing their amazing momentum this year," Mr. Klein said.
Revenue from Microsoft's online properties, like the MSN portal and Bing search engine, rose 17 percent, to $622 million. The unit posted $728 million in operating loss, continuing a streak of red ink.
Microsoft took over Yahoo's search engine in an effort to better compete with Google. But so far, the partnership has failed to raise online advertising revenue as much as executives originally told investors. Both companies are working on the problem, Mr. Klein said, but it will not be resolved until the end of the year.
Shares of Microsoft fell less than half a percent to $26.99 in after-hours trading. In regular trading, they closed nearly flat at $27.10.
Start free ReadyRatios
financial analysis now!
start online
No registration required!
But once registered, additional features are available.