$2 Million Fine against Deloitte Levied by PCAOB for Violation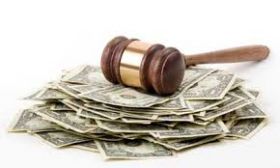 The Public Company Accounting Oversight Board (PCAOB) levied a fine of $2 million against Deloitte & Touche LLP (one of the Big Four accountancy and audit firms) for allowing a former partner to perform activities as an "associated person". These activities were prohibited while the said partner was subject to PCAOB's suspension order.
Deloitte was fined for violating the regulations of the Sarbanes-Oxley Act (SOX) and rules of PCAOB. It violated these rules and regulations by allowing Christopher Anderson, CPA, to carry out activities related to preparation and issuance of audit reports while being in suspension by the PCAOB. The suspension order prohibited him from being an "associated person of a registered public accounting firm." Anderson was suspended for violating the auditing standards and regulations of PCAOB while serving as an engagement partner for Deloitte's audit of a financial corporation's financial statements for the fiscal year 2003.
It was found out by the PCAOB that Deloitte, in anticipation of the suspension, made Anderson a salaried director and transferred him to an audit group in its national office. After the transfer, it allowed Anderson to become an associated person by allowing it engage in activities in connection to audits.
James Doty, the chairman of the PCAOB, said that "When the board suspends an auditor, it does so to protect investors, Deloitte permitted the former partner to conduct work precluded by the board's order and put investors at risk."
He further added that "Considering the magnitude of the penalty, firms should recognize the importance of abiding by the limitations imposed on a PCAOB-suspended auditor". The $2 million penalty is the largest civil money penalty imposed by the PCAOB. This is a second incidence that the PCAOB has imposed $2 million penalty on any firm in regard to disciplinary matter.
Deloitte was also ordered by the PCAOB to undertake remedial actions to make sure that similar violations are not repeated in the future. The firm has not admitted or denied the findings of the PCAOB but it has consented to the entry of the order.
Start free ReadyRatios
financial analysis now!
start online
No registration required!
But once registered, additional features are available.