$1b Leaky Homes Aid Package Starts Today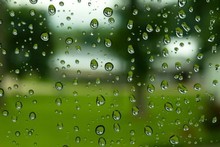 Thousands of leaky-home victims are eligible for state handouts under the Government's new $1 billion leaky-home assistance package that comes into force today.
After three decades of abandoning homeowners facing repair bills totaling $11 billion to $22 billion, the Government has taken partial responsibility for the catastrophe estimated by PricewaterhouseCoopers to affect about 80,000 dwellings.
The new financial assistance package is a 50:25:25 split between homeowners, the Government and councils to pay for repairs as long as victims shelve litigation.
The Government has budgeted $1 billion over five years to cope with the influx, but a surprise in the new package sees it backdated to November 1, 2009. People granted building consent to fix their places after then can qualify.
But people whose houses are over 10 years old remain locked out, annoying John Gray, president of the Homeowners and Buyers Association.
Others excluded are those whose councils did not agreed to participate in the new scheme.
Mr Gray doubts the new deal's success. "We don't think many people will opt for the financial package. We think it's an attempt to ring-fence council liabilities," he said.
Homeowners do not want to be costing so much public money. "We feel for councils and ratepayers. The cost burden on ratepayers is most unfortunate, but they are the last men standing in some respects. All the people responsible, the builders, the designers, the sub-contractors, they are all dead or departed," Mr Gray said.
Jeff Montgomery, manager of client and weathertight services at the Department of Building and Housing, said the financial assistance package would operate in tandem with the existing dispute resolution service of the Weathertight Homes Tribunal.
To use the new financial assistance package, homeowners must agree not to sue councils, the Government or any other parties who pay, although Mr Montgomery said they could still pursue other liable parties not contributing to the repair costs - and builders, developers and manufacturers of defective products could be in that camp.
"The financial assistance package offers homeowners the certainty of a financial contribution and helps to get more leaky homes fixed faster," Mr Montgomery said.
The department has launched a website (leakyhomes. govt.nz) to promote the scheme and Mr Montgomery said enough resources were committed to deal with inquiry and service rises.
"The department has enough assessors on board. There are 80 throughout New Zealand, either full or part time," he said.
Backdating the scheme to November 2009 would surprise and probably delight some homeowners, he said, estimating hundreds would be eligible.
The parliamentary committee that considered the law change to usher in the new scheme estimated that in Auckland, the council could expect a maximum of 12,000 new claims to be lodged.
Local Government New Zealand and the Bankers Association welcomed the new deal.
Start free ReadyRatios
financial analysis now!
start online
No registration required!
But once registered, additional features are available.