Debt to income ratio: Why is it important to the lenders?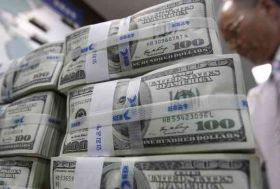 The debt to income ratio is the measure of your affordability to get a mortgage. The higher your debt payments against your income, the higher will be the ratio. And the higher the ratio, the higher will be the amount that you will have to pay against the mortgage. So, if you are deep into debt, you can get help of
debt consolidation
 to lower the debt amount and thus the debt to income ratio (DTI) too.
How is the DTI calculated?
Actually DTI is the measure of your debt payments against your income. High DTI means that you have less disposable income and thus you are low in affordability. Thus, it is really important for the lender to check with the DTI of the consumer. It is important to check with the DTI because, the lender needs to know if you can at all afford to make the payments on the mortgage. Furthermore, with the foreclosures at an all time high, the lenders have become extra cautious.
DTI can actually be calculated by the consumer himself/herself or it can also be calculated with the help of a Debt to income ratio calculator or DTI calculator. DTI is calculated by dividing the total debt payment by the total income. Then the number is converted into percentage. First of all, the consumer will have to calculate his/her total income and then the total debt payments including credit card debt payments, other previous mortgage payments and so on. So, if the debt amount is quite high and if the consumer is left with only little money after making the debt payments, it is better to try and pay off the debts as much as possible through debt consolidation.
Thus, the lower the DTI, the higher is the chances that the lender will be able to get good return on the money that they are going to lend to the consumer. Because, lower DTI shows that the consumer has the affordability to make payments against the mortgage and pay it off as much as possible.
As per reports, the front end DTI should be no more than 28% and the back ratio should be 36% or lower than that. If the lenders do not check with the DTI of the consumer who have applied for a mortgage, the lender may later have to face various kinds of problem in getting back the money.
Start free ReadyRatios
financial analysis now!
start online
No registration required!
But once registered, additional features are available.