Panasonic Hit with Penalty of $143m over Fraud and Bribery Scam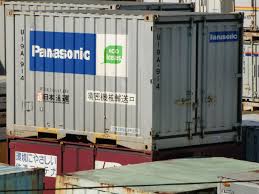 Securities and Exchange Commission (SEC) required Panasonic a Japan based multinational to pay in excess of $143m to resolve Fraud and bribery charges under accounting fraud violations and the Foreign Corrupt Practices Act (FCPA) involving its global avionics business
As per SEC, the US subsidiary of Panasonic with the name of Panasonic Avionics Corporation (PAC), offered a government official working in a state-owned airline with lucrative offer involving a consulting position so that to induce the government official to assist PAC in obtaining more business as well as retaining the existing business contracts from the airline. PAC is a provider of in-flight communication and entertainment systems.
At the time when the offer was made to the official, Panasonic Avionics Corporation was in negotiations with the airline regarding two agreements that were valued at more than $700m. PAC ultimately struck a deal with the official and as a result paid him around $875,000 for a job position that literally required little to no work, the company used a third-party vendor for the purpose of making payments to the official.
In addition to the above bribery scam the investigating team also found that the company was also involved in overstating its pre-tax and net income by prematurely recognising revenue in excess of $82m for the quarter ended 30 June, 2012. The fraud was performed by the company through backdating one of its agreements with the airline and also providing false information to mislead the auditor of Panasonic Avionics Corporation.
The SEC also said that Panasonic does not have sufficient internal controls in place and as a result it failed to ensure that its books and records are accurate and reflect a true and fair view of its financial position and business activities.

Panasonic Avionics Corporation has shown consent to the SEC's order as per which the entity had violated anti-fraud, anti-bribery, internal accounting controls, books and records, and reporting provisions. The US Department of Justice recently made an announcement as per which Panasonic Avionics Corporation will be required to pay a penalty in excess of $137m as part of a deferred prosecution agreement in relation being found violating books and records provisions of the FCPA.

Start free ReadyRatios
financial analysis now!
start online
No registration required! But if you signed up extra ReadyRatios features will be available.