Why Check Email Addresses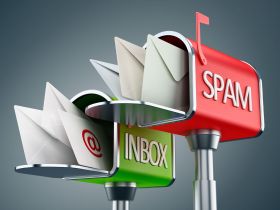 The situation when email letters no longer reach recipients is not really pleasant, as well as causes a lot of troubles. E-mail is used not only by company employees but also by almost all computer owners. Only e-mail can satisfy today's needs for a convenient, inexpensive and fast means of exchanging information around the world. The vast majority of business documents and personal letters are sent through e-mail rather than regular mail. E-mail is also a mean of advertising and other information distribution, such as electronic newspapers and newsletters.
Quality Mailing List as the Key to Success
You need to check the mailing database for duplicates and real email addresses. The base of existing emails should be replenished only after their owners' confirmation to receive the newsletter. The latter can be easily achieved using the DOI (Double Opt-In) procedure which consists of confirming consent to receiving a newsletter by clicking on the link in the email. It solves two problems at once: consent confirmation and email address existence verification. Check for duplicates is carried out by any means available, while addresses can be checked using https://cleantalk.org/email-checker email checker.
Email marketing is considered the most cost-effective online marketing tool and is especially appreciated for repeat sales. Experts have already calculated: repeat sales due to constant focused work with existing customers cost the company much cheaper than attracting new ones. However, success in email marketing depends on whether the mailing list is clean; the clean base can increase sales, while a dubious one can cast doubt on the entire business.
A clean base refers to a base of users who are subscribed to the newsletter, and whose email addresses are currently relevant, i.e. existing and used (not deleted). A clean base gives high conversions since people consciously subscribed and receiving letters are interested in the newsletter, read it and find it useful.
Why Validation is Required
85% of companies in the USA use email-validators at the stage of contact collection in order to protect themselves from invalid addresses in the client base. Existing data checking and updating are constantly carried out, as well as database updating for email newsletters is. It is important to maintain a clean email database. Cleaning should be done at least once every 6 months depending on the base size. The larger the database, the greater the likelihood of invalid email addresses appearing in it, and more often it is worthwhile to validate.
It's important to know any newsletter service will close your account in the following cases:
● there are lots of spam complaints (value may vary from service to service);
● the database quality raises doubts — there are a lot of mistakes, bounces (returns), non-existent addresses.
Whose fault is it and what to do? The answer is simple: there are invalid addresses in the database that spoil everything. These addresses may have been initially incorrect or may have become outdated. The legal base you've planned to work with now requires careful preparation before launching email marketing campaigns. Check the database before starting email marketing: take care of your email reputation.
Start free ReadyRatios
financial analysis now!
start online
No registration required!
But once registered, additional features are available.