How Technology is Shaping the Future of Financial Services for the Better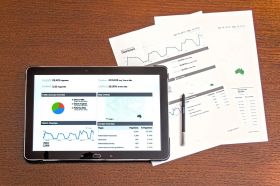 In the past, we covered how financial analytics firm Metapraxis found that majority of young finance professionals actually feel threatened by emerging technologies. Fearing that utilizing automation in core finance processes could cost them their jobs, it is understandable that there is reluctance in accepting what new technologies have to offer. On the other side of the coin, a good number believed that these innovations will become important in both finance departments and overall business operations. Indeed, both arguments are valid and there is still a lot we may not know about what technology can bring. However, we now seek to analyze how the landscape of finance as we know it is actually changing for the better when technology is leveraged wisely. After all, we can only expect even more advancements as time goes on.
Blockchain and AI
Unfortunately with these new technologies also come new threats and attempts at financial fraud. The good news is that tech-driven solutions like blockchain aim to combat these malicious attempts. Its distributed ledger makes financial data much more secure and more difficult to hack. Successfully getting through to accessing the data would entail compromising the majority of the network. The blockchain contains a comprehensive and accurate recording of financial transactions, which also results in greater transparency. Since data from transactions is stored across different computer networks, these verify one another constantly. AI likewise helps firms process data from blockchains and create meaning from these insights. The convergence between blockchain and AI is proof in itself of how harnessing technology to its full extent can lead to security solutions once unheard of.
Software and Apps
Specialized software for accounting and financial services is nothing new, but it is becoming smarter with new advancements. In a field where precision is everything, automation is the key to verifying processes and minimizing the margin of error. It's also helpful for gleaning insights. For instance, data from accounting software QuickBooks can be seamlessly integrated with and imported to your ReadyRatios account. You can get detailed reports and financial statements as if you were to have consulted with a professional analyst. Many finance applications are now also optimized for mobile use and are helping people successfully navigate their finances. The Petal Card app lets users have a better understanding of their financial decisions through spending trackers and interest calculators. This increased transparency has made financial services much easier to understand, and the app allows users to stay updated wherever they are. If there's a main takeaway from these apps and software, it's that making data-driven decisions is now much more accessible.
Social Media
There is no denying that social media is a powerful asset that companies must get on board with. Firms that are able to up their social media presence may have a better chance of connecting with clientele old and new. An article by the International Banker says that it gives better brand awareness and recall for the bank, giving customers more reason to trust the firm. In some cases, chatbots can even be deployed to give customers answers in real-time and improve engagement in the process. Having chatbots could also give the human workforce more time for other diverse and specialized tasks. As a whole, social media can also be used to discover trends in the industry based on what people are thinking or saying about your firm. It gives greater and more authentic insight on social behaviors, and what clients may need or expect. You will then be able to measure responses through analytics tools and make the necessary changes to your service from there.
As more financial firms embrace these technologies, they will continue to shape the modern world. The above developments will make managing personal and corporate finance much better for both the banks and the customer.
Start free ReadyRatios
financial analysis now!
start online
No registration required!
But once registered, additional features are available.