New Ethical Challenges for Accountants due to Covid-19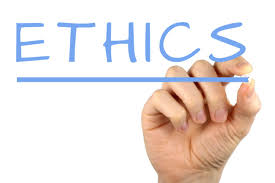 The pandemic has directed us to very difficult times due to its challenging new environment. While companies are trying to recover from losses, expert accountants are facing intense, new dilemmas that necessitate them to use all their experiences and expertise.
ACCA has released the 'Ethics in a Covid-19 world', its white paper that discusses ethics and the pandemic's impact. This is ACCA's take on how everyone around the globe can change business strategies with sustainability kept in mind.
The paper discusses that 1 in 5 respondents have indirectly or directly encountered a scenario where because of the pandemic, ethics were compromised. Among the people who faced these problems, most of the issues were related to technology.
A lot of examples have also been highlighted on how ethical compromises have been taking place.
Less time for decision making: resolutions are made without consideration of problems that might occur later on. People with less experience are making these decisions and resolutions are being finalized before the proper amount of information has been collected. This issue consists of both, problems in capability and capacity.
Remote working: the appropriate amount of tools should be decided by the employer, like; balancing controls between workers and staff tracking. Organizations can easily track the amount of time a worker has been online and whether they worked properly or not with the help of software tools. Every action of the employee can be analyzed through these. Of course, such monitoring involves the consent of the employee.
Reduction in staff size: ethical approaches are needed when downsizing a company. An old, loyal employee cannot be removed on an unfair basis. A problem of the knowledge factor comes in here, that the employee who has been made redundant might use the company's information elsewhere. The question of ethics also rises when redundant employees ask for severance pays.
Assurance services: remaining independent is very important. Threats might intimidate and affect the competence of the company.
Fraud: cybercrimes have increased in Covid-19. Therefore, fraud assessments are needed to avoid legal trouble.
Supply chain: suppliers are generally more dependent on their customers. The pandemic has presented many cash flow issues and has made small suppliers very vulnerable.
The head of business futures at ACCA says that ethics are the core of professionalism and covid-19 is threatening that basic form of professionalism.
Start free ReadyRatios
financial analysis now!
start online
No registration required! But if you signed up extra ReadyRatios features will be available.