4 Ways to Use Technology to Achieve Financial Independence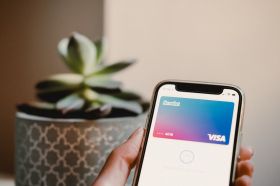 There's a lot that goes into achieving financial independence. Aside from ensuring that you have a steady source of income, you should also make sure that you know how to expertly manage your money. Unfortunately, not everyone is great at handling their finances. In fact, a recent article reported that 33% of Americans admit that their finances are the least organized areas of their life. Fortunately for us, we now live in a digital age with tons of tech tools that are designed to help us improve every aspect of our life — and this includes our finances.

With that said, let's discuss four ways you can use technology to attain financial independence.

Automate your finances

Technology can help you streamline your finances through automation. Most banks today have a partner app that allows you to oversee your account and make transactions straight from the phone. In addition, these apps can also help save you time by automatically delegating a part of your monthly paycheck to various expenses such as utilities, groceries, and subscriptions. You can also automate your credit card payments so you don't incur late fees and penalties, as well as avoid hefty interest rates.

Create an in-depth budget

Having a budget is essential for achieving financial security. For one, it prevents you from spending money you can't afford to lose. Furthermore, a budget can help you curb bad spending habits and prepare you for financial emergencies. However, it can be challenging to create and maintain a comprehensive budget. Thankfully, there are plenty of apps that can help ease the budgeting burden. An article from personal finance resource AskMoney outlines that apps such as Mint and Pocketguard allow you to create a budget that best suits your lifestyle and needs. Moreover, you can link your bank accounts with these apps so you can keep an eye on where your money is going.

Grow your investments

Another important financial activity that has been made more accessible by technology is investing. Today, there are a ton of investment platforms and applications that make it easy for the average person to invest. If you're interested in trading stocks, online brokerages such as TD Ameritrade and Charles Schwab can give you access to the stock market in order to buy and sell stocks with ease. If you're into forex trading, Techradar recommends using platforms like MetaTrader 4 and FXTM. Aside from allowing you access to the best currency trading opportunities, forex platforms also come with numerous tools that can help you increase your chances of success.

Monitor your credit score

If you want to gain access to loans and mortgages with great terms, you should be more mindful of your credit health. Having a bad credit score can greatly impact your financial life because lenders will tag you as a high-risk individual. For this reason, you should regularly monitor your credit score using a fintech service like Credit Karma. This app aggregates information from Equifax and Transunion to estimate your FICO score. Aside from helping you keep track of your credit score, Credit Karma can also generate reports that empower you to make decisions that uplift your credit health.

Indeed, technology has made it easier for everyone to stay on top of their finances and achieve financial independence. For more financial and accounting news, do check the Ready Ratios blog.
Start free ReadyRatios
financial analysis now!
start online
No registration required!
But once registered, additional features are available.