The Launch of a Unique Free Financial Analysis Service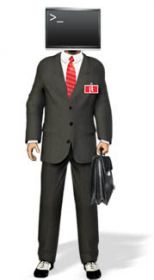 In July 2011 the company Audit IT, which specializes in financial auditing and the development of software for accounting and analysis, launched the unique ReadyRatios web service. The service automatically analyzes a company's financial statements and provides a detailed report which is no different from one created by a professional human analyst. The entire analysis is performed by the program; the user only has to enter data from the company's financial statements.
ReadyRatios has, in effect, developed a new category of software - financial analytic software with a fully automated operating mode. This makes the program user-friendly even for those who are not familiar with the intricacies of financial analysis. ReadyRatios independently prepares a report, draws conclusions and assigns a rating of the financial condition of a company. It uses multivariate conditional texts, making each record unique.
Currently the service only works with financial statements prepared in accordance with International Financial Reporting Standards (IFRS). The analysis of US GAAP financial statements is currently under development and scheduled for launch later this summer also available.
The service is designed to be used by those who are not experts in financial management, as well as by specialists in the field. For experts, the service allows changes to be made in the formulas of financial indicators, the editing of report templates, and the creation of customized indicators. The service is intended mainly for use by accountants, financial services industry employees and students specializing in economic.
The service has free plan and requires no registration (www.readyratios.com). The developers have not specified how long the service will remain free or what options are likely to be used to monetize it. However, they have given their assurances that the service will be available to everyone, without restrictions, until the end of this year at least.
The man behind ReadyRatios, auditor V. Avdeev, comments on the service: 
"ReadyRatios Financial analysis is a very interesting product. For one thing, it fills the niche between the MS Excel tables (often used by accountants for calculation and analysis) and expensive professional analytic products. ReadyRatios differs from both of these because it works within a fairly narrow area of ​​finance - analysis using data from corporate financial statements. However, it has a number of indisputable advantages - ReadyRatios does not require any training or specialized financial knowledge, it automatically performs all the work involved in preparing a holistic analytical report. Our service does not overlap with the products of SAP or MS Dynamics, but allows an accountant or financial manager to get the result in a clear and complete form, unavailable with other solutions. Furthermore, it's free and fast.

In Eastern Europe, where the service has already been working for over a year, its users are tens of thousands of middle- and small-size businesses. We are now counting on its popularity with companies who compile their reports under IFRS or US GAAP standards."


Start free ReadyRatios
financial analysis now!
start online
No registration required!
But once registered, additional features are available.