AIU Examination Report of DELOITTE'S on Audit Quality Concerns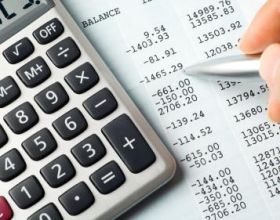 Due to the economic crisis and slump in the world's economy, the report presented by the FRC's Audit Inspection Unit (AIU) in its newest examination in to the big four audit firm's work over the past years reflected that the firms are under pressure to cut fees to hold the business which affect the quality of audit.
As aforesaid, the quality offuture audit work of Deloitte's can also be affected by fee pressures and efficiency improvements.
Audit Inspection unit highlighted that the firm's strategy must be focus the importance of maintaining and improve the audit quality, it also emphasizes the growth and efficiency initiatives .AIU addressed the risk that is due to the quality of future audits can be affected by these fee pressures and resulting initiative to improve efficiencies .
AIU suggested that the firm should make sure that they continue to emphasize on audit quality and give particular devotion to its audit policies and procedures that are performed according to materiality or sample sizes.
During the year 2011, Deloitte earned 652 million pounds from audit work. AIU inspected 14 of its 334 UK clientsaudits in which include 19 FTSE100 and 62 FTSE 250 companies as well. AIU said on the worst group audit performance of Deloitte that the audit procedure undertaken by the group audit team and the component auditor was not provide appropriate level of audit evidence. Deloitte don't use the external experts to assess the impairment on goodwill .AIU warned the Deloitte that they have to hire the expertise of external experts while assessing the impairment but the audit team of Deloitte replied that the team had sufficient expertise in that area but AIU were not convinced.
AIU conveyed certain recommendations to the Deloitte that are mentioned below.
· There is a need for further training of group audit team and firm should hire the expertise of external experts while assessing the impairment of assets.
· Firm should establish a group of four senior partners those are responsible for carrying out quality control review (QCR) in order to enhance or increase the quality of audit .
Start free ReadyRatios
financial analysis now!
start online
No registration required!
But once registered, additional features are available.