Canadian Audit Process Improved, Still Restatement Risk Remains High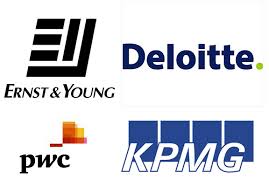 According to the Canadian Public Accountability Board (CPAB) - The inspection process of Canadian audit regulation was improved during the last year but restatement still in its place.
According to the finance specialists, the inspection results of CPAB during 2013 simply indicate the great performance of its activities and methodologies. The methodology includes a two percent (2%) of the file inspection method. According to CPAB CEO Brian Hunt - the big 4 firms significantly improved their action plan after the disappointing inspection result during 2011. Mr. Hunt also added – those big 4 organizations work like a group and they improved more than 30% in past two years.
Additionally, he added in his statement – it is clear to us that the organizations accept the challenge to improve their audit quality seriously and they focused on sustainability efforts. As a part of their sustainability efforts, the organizations practiced initiatives like changing the existing structure of the organization and restructure it, redeploying the resources and monitoring the process from start to finish.
After seeing the action plans from largest audit firms, other firms are gradually improving their quality that are annually audited by CPAB – said Mr. Hunt. He also added, sustainability still is a big issue and it must be practiced and the organizations must be innovative and planned for long term measurements like changing the accountabilities, limiting the audit roles (who can audit the public companies), better audit quality and performance review time to time.
According to the report another big challenge is conducting audits in foreign jurisdictions. Navigating different cultures and set of rules is not an easy task. It sometimes happened with CPAB that they are unable to perform the audit outside of the Canada. The report also warns the investors about foreign laws and regulations where there may be an exception in Canada but not there. Side by side the management, audit committees & auditors and professional advisors must know the additional risks involved in foreign jurisdictions.
CPAB gives the highest priority to its transparency agenda in 2013. In 2013, CPAB introduced a rule where the audit firms share a copy of the annual report with audit committees along with the file specific inspection reports inspected by CPAB.
Start free ReadyRatios
financial analysis now!
start online
No registration required! But if you signed up extra ReadyRatios features will be available.