Ex-CIMA President Slams Institute's Strategy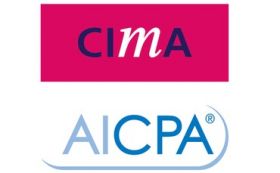 A FORMER CIMA president has dished out heavy criticism to the institute over its strategy for providing members with new designatory letters, describing the move as "puzzling" and "inelegant".
In an article published on AccountancyAge.com today, former CIMA president Peter Layhe said that introducing a CGMA designation - awarded free to CIMA members and requiring certain hurdles for members of the US institute AICPA - was "marketing froth".
"The employers of members and students tend to be realistic and pragmatic professionals. The marketing froth on CGMA is likely to fall on stony ground and appointments are likely to continue to be heavily biased towards qualifications, which have demonstrably been earned, and subsequent experience," stated Layhe.
"The announcements claim many virtues will attract to those with the CGMA label although CIMA members do not even have to present three Shredded Wheat packet tops to have it."
Layhe said that the instititue would be better served improving transparency around its own report and accounts, which he said was "substandard" in relation to detailing senior CIMA staff remuneration.
In response to Layhe's article, CIMA said in a statement: "CIMA's reputation and ongoing growth is indeed down to its members' ability to differentiate themselves from the competition by combining both financial expertise and business acumen as management accountants.
"It is this very skill set that is needed, given recent economic collapses, to support global business and ensure organisations have the right people in place to drive long term success. Our Royal Charter requires us to promote and develop the science of management accountancy, and enables us to enter into agreements with other organisations which have similar ambitions."
"Our decision to create a joint venture between two of the world's largest and most prestigious accounting bodies - CIMA and the AICPA - was approved by Council, whose elected representatives act on behalf of the global membership. We believe the partnership is of great strategic importance and that it will significantly enhance the promotion of management accountancy along with further growing our members' international presence. The views of our members are extremely important to us, and in a recent survey around 70% showed overwhelming support for CGMA by advising that they were actively willing to promote the designation. CGMA is based upon admission by competence and experience. To imply that CGMAs have done nothing to earn their designation discounts years of professional experience and study.
"CIMA's annual report provides all necessary information under the reporting standards the institute is required to adhere to, and is professionally audited. Annual expenses are claimed in accordance with policy set by Council and all expenses are checked before being paid.
"CIMA's disciplinary processes comply entirely with best practice and are subject to inspection by, amongst others, the Financial Reporting Council's Professional Oversight Board. They are independent of Council and are kept under review by independent committees responsible for them to ensure they remain compliant to best practice."
Start free ReadyRatios
financial analysis now!
start online
No registration required!
But once registered, additional features are available.