Facts Go Against Accused CIMA Council Member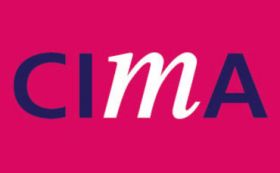 THE FIRST STAGE of a misconduct hearing has dealt a blow to the defence of a long-standing CIMA council member.
A professional conduct panel found Margaret May "did not honestly believe" an email she sent was accurate, after she was accused of deliberately misrepresenting the outcome of an executive committee meeting held early last year.
The committee meeting, central to her case, discussed whether to refer a paper written by May to the CIMA members' network for wider consultation.

In her email, May suggested it had been agreed that the paper should go to the members' network, and distributed it for comments. However, yesterday's disciplinary panel ruled that the executive meeting had voted against passing the paper to the network, and May therefore acted improperly.
Matters have been complicated by a recording of the committee meeting, which is muffled and hard to understand at crucial moments. On the basis of this tape, the two parties have produced non-identical transcripts.
May claimed that comments made during the committee meeting led her to believe she could pass the paper to CIMA members.
The panel concluded it was not "reasonable" for May to have viewed the meeting in this manner, despite the council member producing witnesses to corroborate her version of events.
May has been accused of ignoring a vote at the formal executive committee in order to pursue a different course of action, and of bringing the institute into disrepute.
The latter charge relates to a seperate email sent by May to other council members regarding CIMA chief executive Charles Tilley's non-executive directorship of Great Ormond Street Hospital. In it, May said "surely [he] should resign", following negative media coverage of a whistle-blowing case at the hospital.
May claims the phrase was rhetorical and that she acted out of concern for possible risks to CIMA, but the institute has attacked the way she dealt with the issue.
A council member for 17 years, May's lawyers indicated during the hearing that the case rests heavily upon politics at the institute. Garret Byrne, said there were people with "very large axes to grind" against her, arguing their testimony should be taken "with a very large pinch of salt".
The panel has ruled on the contested facts of the case, and the hearing will now pass to the second stage, where it will decide whether May's actions constitute misconduct.


Start free ReadyRatios
financial analysis now!
start online
No registration required!
But once registered, additional features are available.