Obama Care Enrollment would be Increased by Sign-up of the Tax Season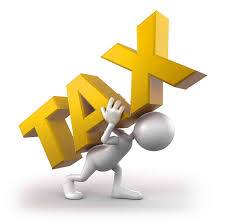 Findings of a new study conducted show that the season of tax filing seems to be the most appropriate time to register new clients for the health care coverage as per the Affordable Care Act. This is best as opposed to the prevailing open period of enrollment.
In the 'Health Affairs' journal, there is strong evidence offered by the study carried out by John Graves of the University of Vanderbilt and Katherine Swartz from the Harvard University. Strong evidence is given as to why the open enrollment period of ACCA needs to be aligned with the season of taxation. Presently, those Americans who qualify for the tax credits in seeking assistance with Health Insurance Premiums have got till 15th February to make their application. October 1 is the date when the open enrollment started in a rollout which failed thereby making it open of the technical hiccups in the HealthCare.gov of the federal government. This is along with several other state run exchanges.
The study assesses the financial calendar misalignment of the Americans with low income with the ACA health coverage period of enrollment that is open. It also considers the effect felt on purchasing decisions as a result of financial stress. In order to find out when people were using terms like 'health insurance', Google search engine is what the researchers use.
It was held that poor decision making of the best value plans and reduced enrollment at holiday time could occur if open enrollment at holiday time was held. Alternatively, the authors held that problems would be resolved by aligning the period of open enrollment.
15th November 2014 and 15th February 2015 is the period between which the enrollment will be held in the ACA 's insurance market places. It is at this time that most low income people are stressed financially due to the holiday season demands.
The most recent research conducted by the behavioral economists and experimental psychologists suggest strongly that when the capacity of decision making is thinly stretched, most people are not able to make decisions and if they do, they make poor ones.
Start free ReadyRatios
financial analysis now!
start online
No registration required! But if you signed up extra ReadyRatios features will be available.