CFA Institute Issues Study on Financial Crisis Insights on Bank Performance Reporting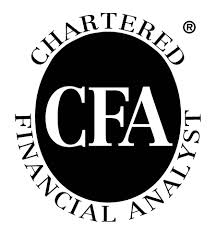 CFA institute is the largest association of finance professionals around the globe. The institute issued a report titled 'Financial Crisis Insights on Bank Performance Reporting (Part 1): Assessing the Key Factors Influencing Price-to-Book Ratios'. The report stated that the investor's risk avoiding attitude towards banking industry can be changed by better disclosure of risks, timely recording of loan impairments and by providing them comparable financial information across dominions.
The report concentrated on price-to-book value ratio (P/B) as a tool extensively used by stakeholders for valuation of banks. The report is based on sample of fifty one large banks from all around the world and covers a period of ten years from 2003 to 2013 including time of financial crunch.
An important aspect of report is the understanding of relationship between loan write-downs and P/B ratio as the loans are major monetary assets of banks and their write-downs can impact both market and book value of equity. An unpublished survey conducted by CFA institute showed that improving regulation regarding write-downs of loans is 2nd most important regulatorymodification required to avoid any future financial crunch alongwith the current efforts of IASB and FASB intended at improved reporting of financial assets and liabilities and increased transparency of banking industry as a whole.
The report indicates that during the times of financial crunch the depiction of loan write-downs on statements of financial positionand defaulted or close to default loans delayed the financial market's economic impairment of those loans and this delay was especially apparent in Europe's banks.
In addition to that comparing net profits with profits before charging impairment provision of banks selected in sample indicated that loan write-down was major factor in decreasing overall net earnings of the banks during the times of financial hardships.
Based on above mentioned analysis, the reports suggested following recommendations:
- The loans should be presented at fair values in addition to 'cost less amortization' values on the statement of financial position. It will reduce the bias inrecording impairment and provide users with useful information.
- Enhanced risk disclosures which will improve the understanding of stakeholders and reduce the risk premium stockholders demand for lower transparency.
Start free ReadyRatios
financial analysis now!
start online
No registration required!
But once registered, additional features are available.