Capital Markets Advisory Committee—Call for members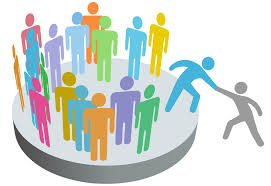 The Capital Markets Advisory Committee (CMAC) is a self-regulated, independent group which delivers advices to the International Accounting Standard Board (IASB). The IASB then makes and develops the accounting standards known as International Financial Reporting Standards (IFRS). The IFRSs are compulsory for compliance in approximately half of the world. The CMAC holds three meetings in a year with the IASB supervisory body. Thegroup consists of shareholders, financial analysts and the general public which uses the financial statements for their investment decisions and the other stakeholders.
The CMAC consistsof members with vast practical experience in evaluating and scrutinizing the financial information. These members are picked up from various industries and geographical areas. They are carefully chosen by CMAC on the merits of skills and professional competence and their capability either as shareholders or as experts and forecasters, using the financial statements information with the perspective of equity and/or fixed or secure deposits, and their capability to characterize the capital market participants' and contributors' views. They are not required vitally to be experts and specialists in accounting matters.
Members are requested to give opinions on the current issues which IASB is facing and opinions about planned accounting amendments or new accounting requirements. They are also requested to assist in the planning and provide with useful information to IASB on the consequences of these plans and schemes for the users of financial statements. Another role of these investors, experts and stakeholders is to assist IASB in reaching and approaching the other stakeholders and the other users of financial statements in order to smoothen and assist in the additional and extended projects of IASB. One good element is that members do not show the outlooks and benefits of their membership, until & unless they are instructed to do so. Even more convincing thing is that the expenses incurred on the membership fees each year are always borne by the individual members.
Start free ReadyRatios
financial analysis now!
start online
No registration required! But if you signed up extra ReadyRatios features will be available.