Getting a Company's Corporate Culture Right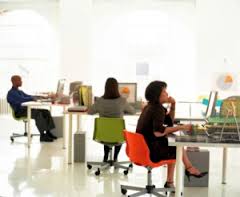 The Economic and Social Research Council together with a new ACCA report are out to show the crucial role which is played by a boardroom on how the ethical direction of a company can be achieved. According to the findings, boards play a crucial role in defining the organizational culture. This culture can greatly help in avoiding the awful behavior which results to accidents, destroys behavior and that which create reputational and financial loss.
The report known as the 'Culture and Channelling Corporate behavior' is based on a number of discussions and members of ACCA surveys. It emphasizes that three fundamental questions need to be answered which form the basics of good corporate governance. They include;
i. What are the objectives and goals of the organization?
ii. What kind of behaviors should the organization discourage?
iii. How is the top management tone set up expressed through the institution?
The report states that poor organizational culture has been a major cause of any company's wrong doing. Several trade offs which require balancing at the staff and board room level are listed by the report. These include;
a) Is the culture one of zero tolerance or one that is open minded to mistakes
b) Is it that public value matters more is it profit that rule
The following points are listed by the board which serves as a beginning point for possible change and assessment;
1. Embed and align core values at the top- Do practices of management make people do unethical things?
2. Trickledown effect and group dynamics- What can prevent the set up tone from trickling effectively down through the many levels of the organization?
3. Tracking how decisions are done- Are decision making groups from the board level aware through the various organizational levels? How is challenge and diversity of thinking encouraged?
4. Be sincere regarding the code and regulation value- What is the regulation attitude that an organization should possess?
5. Be wary of consequences that are unintentional- Is the board able to identify better measures which reflect properly the organization's long term objectives and use them in good ways?
6. What are the motivators of people
7. Trends anticipated-Can the company embrace new ways of doing things or does it get constrained by the fear of the unknown?
Start free ReadyRatios
financial analysis now!
start online
No registration required!
But once registered, additional features are available.