Handling Regulators such as SEC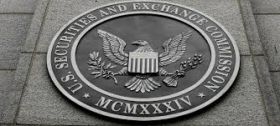 In an age of enforcement and stepped up regulation, clients and accountants are expected to know how to cope with various agencies including the Public Company Accounting Oversight Board and Securities and Exchange Commission.
There is now a new book, 'Financial Regulation and Compliance: How to Manage Competing and Overlapping Regulatory Oversight. ' written by David Kotz, the former Inspector General, SEC. He describes how one should deal with SEC and other regulators of government such as the Commodity Futures Trading Commission and other self- regulatory organizations like the National Futures Association.
The book's general theme is that since the system of financial regulation ramped up, several state and federal agencies were created and accounting issues done from various perspectives. More often than not, the rules are in most cases overlapping and it is at times unclear before going to court what agencies or entities has got jurisdiction over which.
One of the book's larger themes is that when one is making a defense on himself from such an agency as SEC when going through an investigation from a regulatory entity, it is important to look at the entity itself or particular agency. Every regulator conducts itself in its own way that is unique and it is important to gain an understanding of the approaches and motivations of every regulator in effectively managing the burdens of regulation.
This book offers advice to compliance professionals on how to navigate various regulations which have been enacted in a bid to address financial crisis. This book also gives an explanation on how an organization can be defended from NFA, FINRA and SEC actions of enforcements and how to get ready for NFA, SEC and FINRA examinations and the manner of managing the increased volumes of complaints from whistleblowers and methods of investigation.
The book has got practical advice from people who previously worked at several regulators. For instance, in the SEC section, there are SEC examiners who talk about how a SEC exam can be defended. There are also other folks of SEC enforcement who talk about how an enforcement proceeding can be defended.
Start free ReadyRatios
financial analysis now!
start online
No registration required!
But once registered, additional features are available.