Accounting Profession Leaders Discuss the Gigantic Nightmares Facing the Profession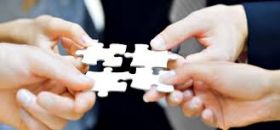 The accounting profession leaders go through nightmares as they go past periods of changes that are unprecedented. In a bid to solve the riddle, accounting leaders were sought who include regulators, though leaders, association chiefs, firm owners, consultants and software developers. They were asked what they think to be important issues that face this field. There emerged three main categories each that incorporated some individual issues. These can be referred to as the three Accounting Profession Nightmares.
a) The Irrelevance Nightmare
The concern that was commonly cited is that the profession is dropping in number of clients and the world in total. The core services are now being rendered by technology hence the value of accountants to clients is dropping.
With the rapid technological movement, Software has now become a villain. In the automation phase such activities like purchases recording, invoicing and writing checks have disappeared over time. The present day staff and their clients are more sophisticated and demanding compared to other generations. There is a need to embrace the changing world since clients want to interact differently with their CPAs who must therefore prepare themselves to remain relevant.
b) The Staffing Nightmare
This nightmare in this profession was in the minds of most leaders whom we had heard from for many years. According to one Jennifer Katrulya who is a director of accounting operations, searching for and retaining qualified staffs is now harder than ever before. The numbers of practitioners who are expected to go on retire in five or eight years from now is overwhelming. Therefore, the profession seems to be headed to unclear waters. Even as the accounting profession re-invents itself, staffing shortage is viewed as a huge hindrance.
c) The Nightmare of Change
There are certain rules in accounting which are expected to change; ingrained in them is the capability of learning new standards, regulations and laws. What they do not expect is the fact that the whole lot will change as well whether it is the expectations of clients or the firm structures, when and where people work.
In the tidal change wave, some of the major players are intergenerational and demographic differences. Even then, technology is the major culprit that washes away old processes, markets and modes.
Demographics and intergenerational differences are major players in this tidal wave of change, but by far the biggest culprit is technology, which is washing away old processes, modes and markets, and just as quickly erasing the new ones that spring up to take their place.
Start free ReadyRatios
financial analysis now!
start online
No registration required!
But once registered, additional features are available.