FAF Appoints New Members to GASAC and FASAC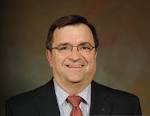 The FAF's board of trustees has included 4 new members in the FASAC and 6 members in the GASAC. The Financial Accounting Standards Advisory Council has the responsibility of advising the FASB on strategy related matters, priorities of project as well as other issues that have an impact on the setting of accounting related standards. On the other hand, the Governmental Accounting Standards Advisory Council has been assigned the responsibility of advising the GASB on issues that are technical, priorities of project as well as other issues that have an effect on standard creation for financial and accounting reporting by local and state governments.
The activities of both Governmental Accounting Standards Board and Financial Accounting Standards Board are supervised by the FAF.
The members of FASAC will be serving a term of 1 year that would begin from 1st of January 2013. These members are eligible for a reappointment for 3 more 1 year terms. The members of GASAC will however, be serving a term of two years starting 1st of January 2013 and even they are eligible for re-appointment.
The FASAC members have been selected from among a diverse section of stakeholders from the FASB that typically include, preparers, users, association, practitioners and academics as well as other kinds of parties who believe in the complete and full financial disclosure and reporting.
The members who have been appointed to FASAC include, Dianne H. Russell, Ron Temple for the user community and Michael G. Homan and Catherine E. Mickle for the preparer community. On the other hand, the members of GASAC include, James Lanzarotta, Robert M. Reardon, Gilbert L. Southwell, Ronald C. Green, Tasha N. Repp and Perry E. James.
Apart from announcing the names of the new members, the Financial Accounting Foundation has also revived the serving terms of thirty existing members of the FASAC for another one year. A total of four members of the FASAC including, George Muñoz, William Clark, Shannon Warren and Larry Probus will be completing their terns by December end. The Financial Accounting Foundation is also planning to appoint one more member before the year comes to an end. The FAF has also renewed the memberships of ten GASAC members for a period of two years.  
Start free ReadyRatios
financial analysis now!
start online
No registration required!
But once registered, additional features are available.