SaaS Products Can Boost Your Firm's Success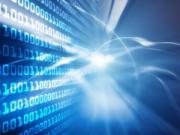 Some accountants hesitate to adopt SaaS-based solutions. While they offer a variety of reasons for their hesitation, uncertainty seems to be the underlying one. There is uncertainty surrounding security, use of new products, and a perceived increase in competition for their respective markets.
Accountants who adopted SaaS solutions over the last year have found increased success in their respective practices. These practitioners argue that rather than increased competition, there is a sense of collaboration. This collaborative spirit channels specialties to ultimately offer superior service to customers.
Magen Smith, CPA and owner of Book-It Accounting Services, LLC, adopts a "Shoot for the Clouds" philosophy. She uses web-based accounting tools, such as Xero, to help her clients understand their businesses anywhere, anytime.
Smith said, "Cloud computing removes the traditional boundaries regarding how we do business. It is amazing to have the capability to share a file or program with someone halfway across the world, brainstorming together to create something great. We are free to interact anywhere, anytime, and with anyone that fits our why."
Accountants often think of cloud in terms of accounting software only. However, there are SaaS-based collaborative tools that assist accountants beyond their ability to collaborate with customers in their financial records.
Chris Farmand, CPA, CITP of Chris Farmand + Company, has been able to seek out the best members of his team. He explains how his new hire is not limited to his local area: "I just hired my first CPA, and she lives in upstate New York. The cloud allows her full access to my systems and processes. Our progress, per project, is tracked and accounted for on a cloud-based CRM system. The accounting, payroll, e-mail, and CRM resources are available from anywhere with an Internet connection. It is wonderful; little or no stress about systems working, costs, and the learning curve is short."
What were once perceived as competitors, social media and networking enable accountants to identify and maximize specialties. Sole practitioners are able to widen their knowledge base, sharpen their skills, and deliver a wider range of services to their clients by participating in online communities.
David Cowan of Tribal Ledgers, LLC, shares how his participation in the THRIVEal+CPA network is critical to his success as a new, sole practitioner. Cowan appreciates the power of Yammer, an enterprise social network. Through Yammer, leaders in the profession of varying specialties can come together with a common sense of purpose and vision. "The unique aspect of Yammer, or any collaboration platform, is the sharing and capturing of knowledge. I find the greatest benefit of Yammer is the shared information challenges me to see many things from a different perspective and think about what I do, how I do it, and why I do it, in a new light," Cowan said.
How do you use SaaS products to improve your education, skills, and deliver the best service to your clients?
Start free ReadyRatios
financial analysis now!
start online
No registration required!
But once registered, additional features are available.