PCAOB Warns of Audit Risks in Emerging Markets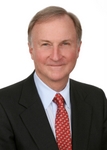 The Public Company Accounting Oversight Board has issued an alert to make auditors more aware of the risks they face when auditing companies with operations in emerging markets such as China.
The PCAOB's latest Staff Audit Practice Alert comes amid heightened concerns about audits of Chinese companies that have entered the U.S. public markets through reverse mergers with U.S.-based shell companies.
A number of the companies have been accused of accounting irregularities, and the PCAOB has been stepping up its efforts to gain access to inspect their audit firms in China. The Securities and Exchange Commission recently filed a subpoena enforcement action to gain access to the work papers of Deloitte's affiliate firm in Shanghai to examine its audits of the troubled Chinese company, Longtop Financial Technologies (see SEC Presses Deloitte's Shanghai Firm for Audit Documents). The Justice Department has also reportedly become involved in investigating Chinese companies and their auditing firms, according to Reuters.
The PCAOB's alert is one of a series warning auditors of the risks they face, but it is also intended to serve as a warning to investors.
"While this practice alert is for auditors, it also is a good reminder to investors and audit committees of the heightened fraud risk found in some emerging-market companies that trade on U.S. exchanges, especially those in countries where the PCAOB is blocked from conducting inspections of auditors' work," said PCAOB Chairman James R. Doty in a statement.
Officials at the PCAOB and the SEC have been meeting with their Chinese counterparts to try to come to an agreement on conducting mutual inspections of auditing firms (see U.S. and Chinese Regulators Plan Mutual Inspections of Audit Firms).
The PCAOB alert, "Staff Audit Practice Alert No. 8: Audit Risks in Certain Emerging Markets," focuses on the risks of misstatement due to fraud that auditors might encounter in audits of companies with operations in emerging markets, auditors' responsibilities for addressing those risks, and certain other auditor responsibilities under PCAOB auditing standards.
"PCAOB standards require auditors to perform their audits to respond to fraud risks and other risks of material misstatement," said PCAOB chief auditor and director of professional standards Martin F. Baumann. "Observations by PCAOB staff and recent public disclosures of possible financial reporting improprieties by companies in certain large emerging markets highlight the need for heightened awareness of risks when performing audits of companies with operations in these markets."
The PCAOB said it has observed from its oversight activities some conditions and situations in certain companies in emerging markets that indicate to auditors a heightened fraud risk. Companies have reported similar problems in their filings with the SEC. Examples include discrepancies between a company's financial records and audit evidence obtained from third parties; auditor difficulties in confirming cash and receivable balances; and the recognition of revenue from contracts or customers whose existence cannot be corroborated.
While the conditions, situations and fraud risks described in the staff alert have been found in audits of companies in certain emerging markets, they might also be present at companies in more developed markets, the PCAOB cautioned.
Start free ReadyRatios
financial analysis now!
start online
No registration required!
But once registered, additional features are available.