ACCA Proudly Supports the 2016 International Women's Day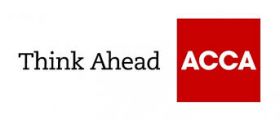 Today, ACCA has got 455,000 students all across the globe and who are working hard in order to become professional accountants. 54 % of them are currently female that is a growing percentage from one year to another. This is almost 0.25 million women who are working towards attaining a professional qualification. From ACCA's standpoint, it is clear that the pipeline of ambitious and motivated young women who are looking forward in embarking in a business career has never been healthier that it is today. This is the reason why ACCA should do anything within their power in ensuring that the path towards the top is open and clear to each of them.
On 8th March 2016, it was International Women's day and many wonderful examples of the work done across the globe was showcased in order to promote great diversity. ACCA indeed practice what they preach. In fact, 64 % of all staff are female and especially that this ratio continues as people move with them through their careers since 64 % of all managers are also women.
There is still a lot that has to be done. There are only 22 % of women who are representatives of the leaders worldwide. Only a weekend earlier, a report released established that the basic salary of a female accountant is only 83 % of what men get awarded. These are hard statistics because research continuously shows that diversity is good for business at large. It is in the interest of everyone to close the gap in gender pay and get more women in leadership positions. It is the ambition of ACCA to ensure that when all the 455,000 ACCA students become qualified, the inequality of these types of statistics will never be heard of again. However, action has to be taken now for this to happen.
Everybody must work in order to ensure that the leadership path is clear through making career opportunities more visible to women. From the time a woman starts her working life, she should be accorded every opportunity in developing and progressing the farthest she can reach throughout her career. Where possible, culture change must be speeded up with progressive corporate policy where possible.
Start free ReadyRatios
financial analysis now!
start online
No registration required! But if you signed up extra ReadyRatios features will be available.