Self Motivation for Accountants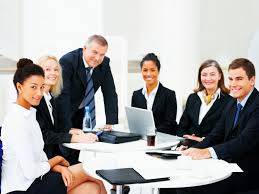 My search for a famous world leader or a billionaire who's a professional accountant did not yield anyone familiar. Sure, there must be a few finance ministers and some CEOs of the world top corporates from our fraternity. Is that status a verdict against the self-motivation of accountants? Always thought it was difficult to motivate others. Even more difficult is to keep oneself motivated every day of life, especially if you happen to be an accountant.
Motivation is what drives us to action. Self-motivation is when you become your own coach or mentor and talk yourself up to achieve higher things in life. Apparently, professional accountants are likely to be highly self-motivated people, and for good reasons. On your way to qualification, one goes through a hard time working and studying together, without any external force to motivate you; your self-confidence takes a deep dip when you miss the passing mark at exams and you feel left out when your fellows pass, etc. These challenges are tough but you are even tougher because you prevail over them to become a professional accountant. You have now qualified and onto a reasonably decent job. Now, what?
Many fresh qualified accountants seem to lose their sense of motivation on qualifying. Why? Possibly because they remain so focused and for so long on their qualification that once that mark is achieved - with a decent job as a reward - the self-motivational trip comes to a halt. This is where it takes an accountant to know that the motivation cycles are like nine orbits around the sun each signifying a different age; expanding as you move to a new situation.
What should motivate you if you think you have achieved everything in life? Nothing. That is why the only place in the world where no one needs motivation is a graveyard. That is why the foundation to keep you motivated is to aim for something in your current phase in life and go all out for it, just what you did while studying for the qualification.
Start free ReadyRatios
financial analysis now!
start online
No registration required! But if you signed up extra ReadyRatios features will be available.