Tax Preparer Convicted of Promoting $763M Tax Refund Scheme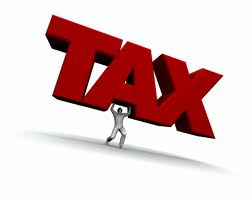 A Southern California tax preparer was convicted in a Seattle courtroom for helping nearly 1,000 people claim more than $763 million in fraudulent tax refunds by preparing falsified tax returns on their behalf. The preparer, Ronald L. Brekke, 55, was convicted Thursday of conspiracy and wire fraud after a two-day jury trial. Prosecutors accused him of promoting an "absurd" tax scheme across the U.S. and Canada. The tax fraud conspiracy allegedly resulted in a tax loss to the U.S. Treasury of over $14 million.
The Orange County, Calif.-based preparer man was indicted and arrested in late 2010, after two of his Canadian co-conspirators were arrested in Bellingham, Wash., after attempting to cash two refund checks for over $350,000 each. The two Canadians, Donald Mason and John Chung, were convicted in a federal court in Seattle, and the investigation revealed that Brekke had been promoting the tax fraud scheme.
Brekke promoted a tax fraud scheme known as "1099 OID" fraud, claiming that the U.S. Treasury will pay out tax refunds equal to the value of a person's personal debt. The IRS flagged the vast majority of the filings as frivolous, but refund claims totaling approximately $14 million were paid before the IRS detected the fraudulent nature of the returns.
Brekke had been repeatedly warned and fined by the IRS about the frivolous filings, according to prosecutors. He also had received information from the FBI that the scheme was illegal. In a recording played for the jury, Brekke told people at a seminar that some of the filings would slip through resulting in a big payout for some of the filers. In their closing argument, prosecutors said that Brekke "knew the tax system's vulnerabilities and exploited them… and the result was people getting free money who never paid a dime into the U.S. Treasury."
A Seattle jury deliberated for approximately two hours before finding Brekke guilty on all counts. The jury also found that $291,064 seized from his PayPal account when he was arrested was subject to forfeiture as the proceeds of his crime. He faces up to 20 years in prison. Sentencing is scheduled for June 15.
Start free ReadyRatios
financial analysis now!
start online
No registration required!
But once registered, additional features are available.