HMRC to Pay Early Tax Rebates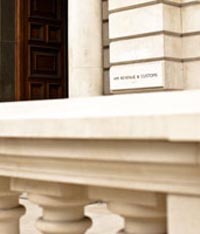 Some 3m taxpayers will start to receive tax refunds fr om next week, a whole two months earlier than last year, HMRC has announced.
This is due to the annual reconciliation of PAYE for the tax year 2011/12 kicking off earlier than usual.
HMRC says up to 3.5m taxpayers who have overpaid tax will receive an average repayment of £379, while around 1.6m have an average £537 shortfall in their tax, as they have underpaid over the year. In most cases this will be collected through their tax code.
Stephen Banyard, acting director general for personal tax, said: 'We are pleased that we are able to start this process more quickly than in previous years, giving money back to those we owe and delivering certainty to those with something to pay.
'We are improving the PAYE system further through the introduction of Real Time Information (RTI), which will make it easier for employers and pension providers to administer as they will tell HMRC about PAYE payments at the time they are made – as opposed to only at the end of the year – reducing the need for corrective actions at a later stage.
Around 85% of HMRC customers pay the correct amount of tax during the year, but end-of-year adjustments are needed for the rest to take account of circumstantial changes. Examples include wh ere benefits in kind provided by the employer have changed during the year or when an employee moves jobs frequently.
Start free ReadyRatios
financial analysis now!
start online
No registration required! But if you signed up extra ReadyRatios features will be available.