Securities Fraud by Texas Man Busted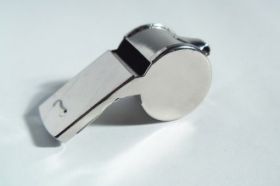 The Securities and Exchange Commission has charged a Corinth, Texas man with securities fraud for collecting more than $3.45 million from several thousand deaf investors in an investment scheme that the SEC halted last year.
The SEC previously charged Imperia Invest IBC with securities fraud and obtained an emergency court order to freeze the investment company's assets.
The complaint claimed that Dunn, who is deaf, solicited investments for Imperia over a three-year period from others in the deaf community, vowing to invest in Imperia on their behalf. In reality, Dunn was misappropriating a portion of their funds to pay his mortgage, car payments, car insurance, and a variety of other personal expenses.
The securities fraud was investigated by Jennifer Moore and Scott Frost of the SEC's Salt Lake Regional Office and the litigation will be led by Daniel Wadley, with the assistance of the State of Maine Office of Securities, the Securities Commission of the Bahamas, the Vanuatu Financial Services Commission, and the Cyprus Securities and Exchange Commission.
The SEC alleged that Dunn violated Sections 5(a), 5(c) and 17(a) of the Securities Act and Sections 10(b) and 15(a) of the Exchange Act and Rule 10b-5 thereunder.
Dunn allegedly sent the remaining amounts to Imperia's offshore bank accounts, thereby failing to meet its guaranteed returns of 1.2 percent per day on these investments as investors have never been paid any interest after giving their money to Dunn to invest.
Even after the SEC charged Imperia and issued an investor alert about the scheme, Dunn continued to reassure investors that Imperia was legitimate and they would be paid.
"Dunn was aware that Imperia lost investor money and was not accurately crediting investor accounts, yet he continued to send investor money to Imperia without disclosing to investors what was happening," said Kenneth Israel, Director of the SEC's Salt Lake Regional Office.
"To further take advantage of others in the deaf community, Dunn was siphoning off about 10 percent of the money he collected from investors to pay his own bills before sending the rest of money into the Imperia quagmire."
According to the SEC's complaint filed in federal court in Plano, Texas, Imperia pretended to invest in Traded Endowment Policies (TEP), which is the British term for viatical settlements that involve the sale of an insurance policy by the policy owner before the policy matures.
The TEP investments offered by Imperia were investment contracts in which investors were required to invest at least $50, which purportedly allowed the customer to obtain an $80,000 loan from an unnamed foreign bank that would be used to purchase a TEP. Imperia then claimed to trade the TEPs and pay a guaranteed return to the investor of 1.2 percent per day.
The SEC alleged that Dunn misrepresented to investors that he would help them invest with Imperia to purchase TEPs. No investor funds were used to purchase TEPs. Dunn also represented to investors that he had met and knew the individuals behind Imperia. However, Dunn had never actually met anyone affiliated with Imperia.
The complaint added that Imperia also required investors to purchase a Visa debit card to access their investment proceeds, while charging customers a fee to purchase the Visa debit card ranging from $145 to $450.
Visa had not authorized Imperia to use its name or trademarks and sent Imperia a cease-and-desist letter instructing it to halt unauthorized use of the Visa name and logo. Nonetheless, Dunn solicited and collected investor money for these purported Visa debit card purchases.
According to the SEC's complaint, Dunn's investors transferred funds to him via money orders that he then cashed and deposited into accounts he controlled. From there, he forwarded funds to Imperia. Dunn initially sent money to Paypal-like accounts in Costa Rica, Panama and the British Virgin Islands, but later wired it directly to bank accounts with no apparent link to Imperia in such various other countries as Cyprus and New Zealand.
The SEC further claimed that Dunn did not verify whether Imperia was actually investing the money as promised. He also failed to verify whether Imperia was licensed to sell securities in any state, whether any registration statements relating to the offers or sales of Imperia securities were filed with the SEC, or whether Imperia was registered with the SEC in any capacity.
Start free ReadyRatios
financial analysis now!
start online
No registration required!
But once registered, additional features are available.