HMRC Targets 2,500 Tax-Dodging Medics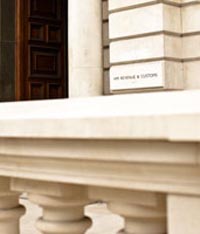 Doctors, dentists and other tax-dodging health care professionals are being urged today to voluntarily right their wrongs with the taxman, before HM Revenue & Customs ramps up its Tax Health Plan (THP).
Final written warnings have been sent out and should arrive through the letter box of 2,500 health care professionals in the next few days, who HMRC believes still have unresolved tax issues.
Specific to the individual, the letters provide a 21-day window of opportunity for actively responding, before sanctions will be enforced. These sanctions could involve criminal investigation and even prosecution, should it be necessary and non-response will be considered as there being something to hide.
An HMRC spokesman said: 'We want people and business to put their tax affairs right and pay anything that is owed. This work is part of that process. We expect the people we contact to respond and we are clear in our letters about what action we will take if they choose not to.'
Gary Ashford, Chartered Institute of Taxation's representative on HMRC's Compliance Reform Forum and National Head of Tax Investigations and Dispute Resolution at RSM Tenon, commented: 'People should not underestimate the amount of data that HMRC is holding. Penalties will generally be less severe for taxpayers, who come forward voluntarily to put their affairs in order with HMRC.'
THP specifically targets tax-avoiders in the medical industry and to date 1,500 doctors, dentists and others in the sector responded, raising an extra £10m from previously unpaid tax. Included in that 1,500 was an incident of a doctor who wrote a cheque covering for the £1m he owed.
The 2,500 final warnings sent out today are to people, HMRC considers, may owe unpaid tax, but it is unclear as to how much more could be collected by the taxman through this initiative.
September's issue of Accountancy covered the focus on plumbers, in HMRC's crackdown on tax-dodgers, and saw five 'ghost' plumbers being arrested.
Start free ReadyRatios
financial analysis now!
start online
No registration required!
But once registered, additional features are available.