New E-Mail Service Service for AICPA Members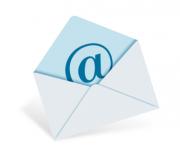 CPA2Biz, the technology subsidiary of the American Institute of Certified Public Accountants (AICPA), will offer a CPA-branded e-mail service for members on CPA2Biz's new umbrella brand, CPA.com in coming weeks. Additional solutions designed for the new mobile technologies are also planned for launch later in 2011, Erik Asgeirsson, president and CEO of CPA2Biz, announced at the Institute's fall meeting.
In his address to the fall meeting, Asgeirsson stressed the profound changes that cloud computing and mobile technologies are bringing to the way accounting software is developed and delivered. These changes could potentially lead to disruption.
CPA-branded e-mail service
The new e-mail service offers a professional alternative to more consumer-oriented e-mail services such as Yahoo!, Google, or Hotmail. Eligible members of the AICPA will be able to acquire an e-mail account in their own name. John Smith, for example, could obtain the following address:john.smith@cpa.com.
"We expect this e-mail service to deliver real value to three different groups of CPAs," Asgeirsson told AccountingWEB. "We are already seeing interest from all three of them." The CPAs who will use the service to enhance their professional brand and take advantage of the technology include:
- Sole practitioners, the majority of whom are using consumer e-mails for business. The e-mail will give them a digital image -- a digital brand.
- CPAs working in mid- to large-size firms and in business, who are using firm accounts. They will be able to keep a professional e-mail address that will follow them throughout their careers.
- CPAs who are doing additional work – pro bono work, for example, – who can use the cpa.com e-mail address to communicate with clients.
"The CPA branded e-mail service will be affordable," Asgeirsson said. "Pricing for the basic service will comparable with other e-mails. The cost of the business-class offering which includes premier security, access, and easy-to-use management tools should be comparable to business class offerings. The e-mail is managed through Outlook and has high storage levels."
Transition to new technologies
Cloud computing and mobile technologies have taken root within the accounting community. "We are experiencing a transformation," Asgeirsson said. "CPAs are communicating with their clients in new ways – on PC's, with tablet devices, and on the smartphone. We want to make sure that the user experience of CPA2Biz is positive, that our new products are accessible from these devices, and that we are their go-to source."
"Firms cannot be left behind in the transition to cloud computing," Asgeirsson said. "Small business accounting and client accounting are on the verge of disruption because of cloud computing. Cloud computing is dramatically changing how accounting software is developed and delivered and a new paradigm is emerging for small business. Nothing will be installed on a local machine."
Security and cloud computing
"Security was the greatest concern of firms participating in a CPA2Biz firm cloud computing survey," Asgeirsson said. "Eighty percent of firms said they were concerned about security transformation. Other major concerns were confidentiality and privacy."
"Information on the cloud is secure," Asgeirsson told AccountingWEB. The Service Organization Control Reports, formerly the SAS 70 reports, address these concerns. Firms should require SOC engagements on cloud offerings."
"This is a very exciting time. Firms have an incredible opportunity to serve clients and make far reaching strategic decisions as they adopt the new technologies."
Start free ReadyRatios
financial analysis now!
start online
No registration required!
But once registered, additional features are available.