SEC Appoints new Chief Accountant Mr. Paul A. Beswickt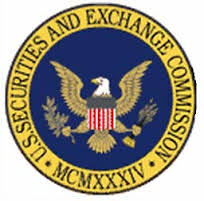 Securities along with Exchange Commission Chair person, Elisse Walter, announced today the appointment of Paul A. Beswick on the designation of the agency Chief Accountant. It has been reported that a few months ago he was working as an acting Chief Accountant.
"Paul has provided the Commission along with excellent distinction and given wise counsel upon hard accounting queries," stated SEC Chairman, Elisse Walter. "Shareholders and the accounting sector will gain advantage with Paul being the Chief Accountant."
Typically the SEC's Office with the Chief Accountant is in charge of establishing as well as enforcing accounting along with auditing plan to improve the transparency as well as relevance of financial revealing. The Chief Accountant is also in charge of enhancing the expert performance of general public company auditors so that you can make sure those financial claims used for investment choices are introduced relatively and are trustworthy.
Mr. Beswick signed up with the SEC employees in September 2007 and since then has kept several placements on the job as a successful Chief Accountant. Just before assuming the part about Acting Chief Accountant he has also served as a Deputy Chief Accountant along with being accountable for the day-to-day procedures in the office accounting team. These would mostly include resolution regarding accounting practice problems, rulemaking, as well as oversight of personal sector standard-setting initiatives.
Mr. Beswick additionally served as an employee director of the multi-year work to assist. Typically the Commission measures the implications of integrating IRFS (International Financial Reporting Standards) into the financial confirming program regarding U.S. companies. The time and effort began in February 2010 along with a final employee report was publicized previously this season.
Mr. Beswick also took over from James L. Kroeker, who left the SECURITIES AND EXCHANGE COMMISSION'S within July 2012 to come back to the personal sector.
Just before joining the SEC personnel, he was a Partner along with Ernst and also with Young LLP. Here, he worked in the firm's Professional Practice and also in Risk Management Group. Mr. Beswick additionally served as being a Practice Fellow on the Financial Accounting Standards Board, where he helped in the development of accounting assistance, related to growing accounting problems.
Start free ReadyRatios
financial analysis now!
start online
No registration required!
But once registered, additional features are available.