Cash Accounting: A Simpler Method for Small Firm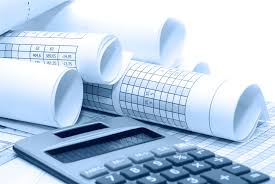 A group consisting of the American Institute of CPAs (AICPA), the American Bar Association, the National Conference of CPA Practitioners, and the National Association of Enrolled Agents shared its views on method of cash accounting for smaller entities at the hearing of House Committee.
Tom Rice, a former tax lawyer and CPA stated that the cash method of accounting is easy and non-complex method for recording income and expenditures for small businessmen.
He said that in cash method of accounting income and expenditures are booked when cash is received or paid. Hence it is easy to keep a check on cash flows which is main focus of small businessmen. Because of its simplicity cash accounting method is favored one.
AICPA also spoke in favor of method at hearing. The group stated that it will oppose any law to restrict the use of cash accounting method for small entities. It further stated that institute believes that obliging the entities to practice accrual method for tax purposes would escalate their managerial load, would negatively impact economic progress and will cause difficulties for businesses.
Similarly American Bar Association also highlighted the benefits of cash accounting method. The bar also showed worries regarding any law that would oblige many entities to use accrual accounting and pay taxes on earnings that they have not received yet.
A tax reform has been proposed by law makers which would require all service providing entities, with yearly gross proceeds of above ten million, to use accrual accounting method.
The bar stated that as a result of proposed reform many entities including law, medical and other firms would be required to pay taxes on earnings much before the actual receipt.
Taxation professor at American University, Don Williamson stated that accrual accounting method will increase load on small entities. He requested law makers to expand the eligibility criteria for use of cash accounting method.
Williamson presented 'Simplifies Cash method of Accounting' (SCM) which he stated will save time, reduce cost and increase productivity. Under this method the taxable income is calculated as 'Receipts less Disbursements'.
Start free ReadyRatios
financial analysis now!
start online
No registration required!
But once registered, additional features are available.