Increasing the Wages and Tax Reforms is the Way to go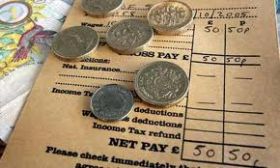 In a bid to handle economic issues, President Barrack Obama has advocated for some proposals of raising the minimum wage to the tax reforms and also the debt of the students loan at the state of the union address on Tuesday 28th January 2014.
As an obvious expectation, Obama observed the requirement for the employers to increase on the minimum wage rate just like he did on the Congress as per last years' speech. Keeping in mind that the prospects for having such a legislation is not possible in a congress that is divided, he has that executive action would be used to have the minimum wage raised to $10.10 per hour for the federal contractors. He went further to persuade the local law makers and business leaders to emulate the actions of a pizza shop owner who was among the gathering who had gone on to raise his employee's wages.
He said that raising the minimum wage is fairly good for the economy and America as a whole. He observed that the most profitable companies such as Costco recognize the move to high wages as the best way of boosting productivity in workers and reduction in employee turnover. In a bid to have the tax code reformed, he did not advocate companies from making their jobs move off the shore.
The Republicans and Democrats argue that the tax code is characterized with complex and wasteful loopholes which extends punishment to the businesses that have invested here and upholds those companies that maintain their profits abroad. In order to mend these loopholes and end the incentives meant to ship jobs from other nations, the government can lower the tax rates for those businesses which create jobs locally. Furthermore, the money saved from transitioning to the tax reform way by creating jobs, ports upgrading, unclogging commuters since in today's present world, what gravitates to a structure of the first class are the first class jobs.
Obama also made his comments on the energy policy adopted thereby bringing to a halt in taxation more so in the large oil companies. A smart tax policy will ensure that the $ 4 billion annually are not given to the industry of fossil fuel which may not necessarily be needed here.
Start free ReadyRatios
financial analysis now!
start online
No registration required! But if you signed up extra ReadyRatios features will be available.