IRS Chief Risk being fired over Disputed Missing Emails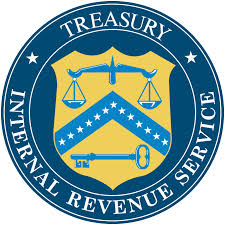 In the U.S House, republicans want John Koskinen, the IRS Commissioner to be fired claiming that they have lost trust in the man whom people had faith in turning the tax agency. In a letter signed by 21 House Republicans, they now want Koskinen dismissed by President Obama.
The House Oversight chairman Jason Chaffetz in a news conference at Washington on Monda said that Koskinen misled the Congress and prohibited investigators at the Congress from receiving emails which had been requested by lawmakers. Chaffetz said that all constitutional remedies shall be pursued even the impeachment of the IRS commissioner.
The 76 year old Koskinen who had been reputed of making changes to public and private organizations that had been troubled was elected as the commissioner in December 2013.
Failures in Management
Till date; $ 20 million has been spent in retrieving documents by IRS in order to ensure that the congressional requests are complied with. There have been various investigations which have resulted to failures on the part of management at IRS. There are no links found by the probes to White House. There is also limited evidence in affirming that conservatives were scrutinized in a plot that was motivated politically.
Retrieving most of the emails were not possible as more surfaced after searching extensively. For not looking hard enough, Republicans blamed Koskinen. They also hailed criticisms at him saying that all emails would be availed.
'An Insult'
According to Ron DeSantis, what John did being the commissioner should be laughed off. To the American people, this is an insult. Chaffetz affirmed that he is planning more hearings into what was contained in these emails produced by IRS and that this investigation will be pursued further. With abundant investigations, the record is straight that Commissioner Koskinen and IRS were truthful and cooperative with many investigations coming.
'Oddly Timing'
After depicting his outrage in 2013, last week Obama said that what happened at IRS was the consequence of the Congress passing a vague law.
For one to be removed from office through impeachment, a majority vote is required in the House. In the senate, a 2/3 vote is also required. Obama noted that employees of IRS tried testing conflicting demands in a poor and stupid manner.
Start free ReadyRatios
financial analysis now!
start online
No registration required!
But once registered, additional features are available.